Duffy heading back to 'pen after Seattle start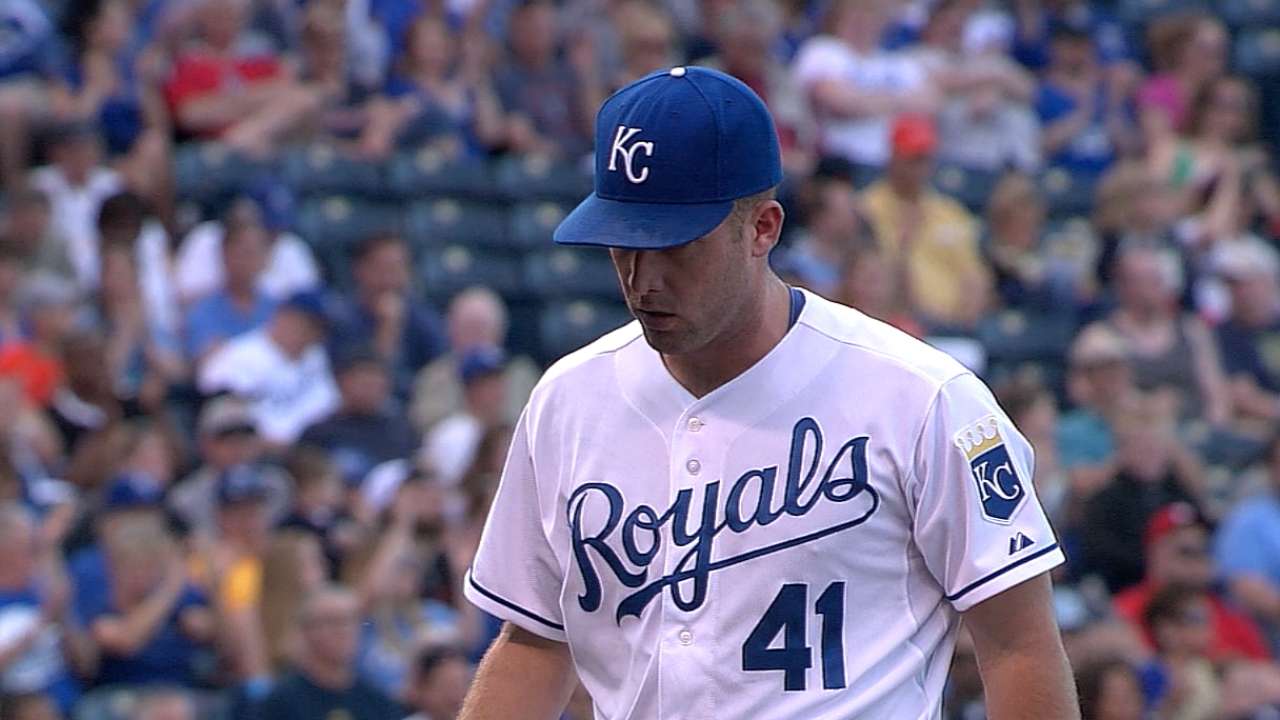 SAN DIEGO -- Left-hander Danny Duffy will start for the Royals at Seattle on Thursday night and then go into a state of limbo for a few days.
This will be Duffy's second start in place of fellow lefty Bruce Chen, who's on the disabled list with a bulging disc in his back. But with Monday being an open date, Duffy will be skipped in the next turn of the rotation and then likely will go back into the bullpen for a spell.
Just how long isn't known. Manager Ned Yost has targeted May 17 as a possible return for Chen or, if he's not ready, another start for Duffy.
"He'll pitch [Thursday], then he won't pitch again until the 17th, so he'll probably go in the 'pen once we come back [to Kansas City]," Yost said.
In the interim, Chen will be trying to recover from his back ailment and, if possible, throw in a Minor League rehabilitation outing.
"Then if Bruce is ready to make a start on the 17th, then, we'll make a decision," Yost said.
Duffy began the season as a starter for Triple-A Omaha, got called up to make six bullpen appearances and then was tabbed to replace Chen. Duffy's staying flexible.
"I'll go wherever they want me to go. I'm just happy to be on the team. I did really enjoy the bullpen, though. I learned a lot out of that gig so we'll see what happens," he said.
Duffy's not a guy to covet a particular role.
"I don't really have an ego," Duffy said. "I really don't have any grounds to have an ego. So, I'll go wherever they want me to go."
That's an attitude that Yost likes.
"He really wants to do well and all for the right reasons -- for his teammates, for the team," Yost said. "I'm sure everybody's satisfied when they do well, but he's more satisfied for the team than he is for self-indulgence."
Dick Kaegel is a reporter for MLB.com. This story was not subject to the approval of Major League Baseball or its clubs.