Moore mulling options for 17th pick in Draft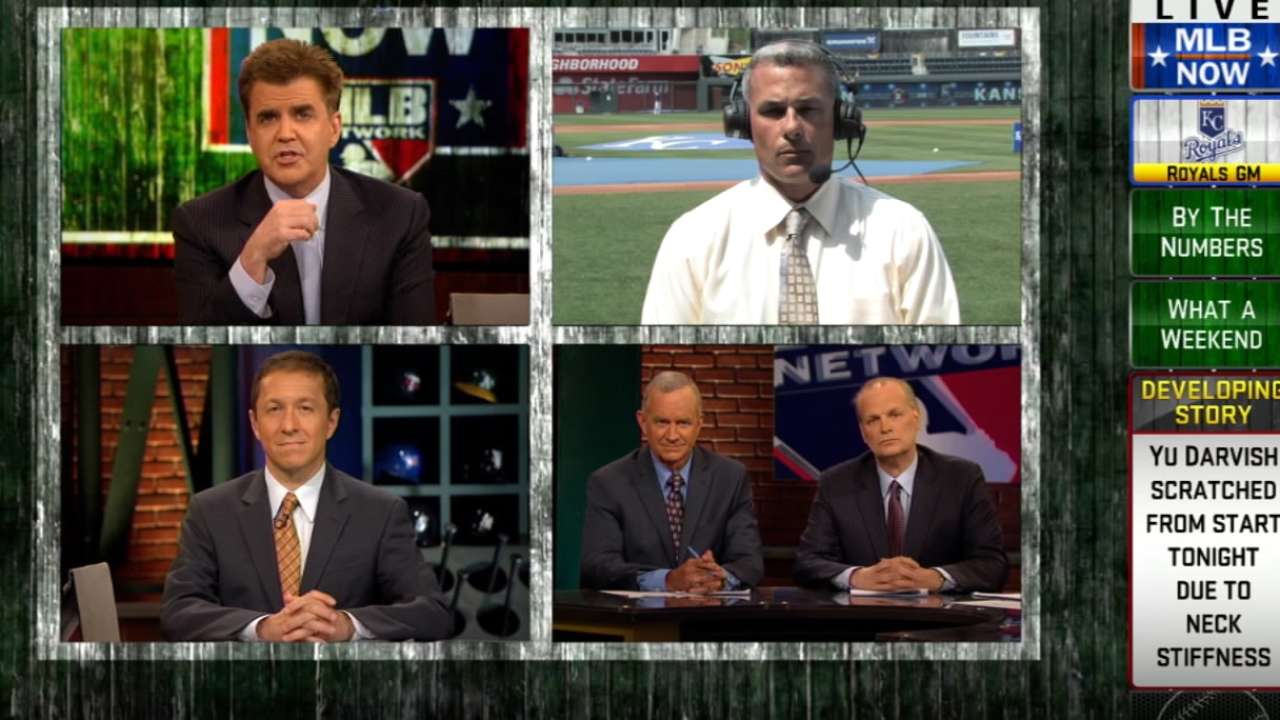 KANSAS CITY -- The better a team's season goes, the later its selection when the First-Year Player Draft comes along the following June.
"We're not picking as late as we want to be, that's for sure," Royals general manager Dayton Moore said. "But picking 17 is different than we've been in the past, so you just have to line them up because you have no idea who's going to get to you. There's always a surprise or two that happens in the Draft and a player falls that you weren't expecting."
The Draft begins its three-day run on Thursday night with the first two rounds. The Royals have picks 17, 28, 40 and 56.
"Historically, when you're picking as late as we are ... a lot of the quick-moving college players are often selected prior to those slots. That's why you line it up and just take the best available player," Moore said.
There is a large amount of reports and data to sift through with a limited amount of time between picks in the televised event.
"It doesn't go as fast as it once did in the Draft but it still moves pretty quick, and sometimes you get a lot of information that comes your way and you've got to make battlefield decisions, so you've got to go through as many hypotheticals as you can leading up to that," Moore said.
The Royals have had up to 35 personnel in the field scouting players this year.
"We'll get our share of quality players, that's for sure," Moore said.
Dick Kaegel is a reporter for MLB.com. This story was not subject to the approval of Major League Baseball or its clubs.