Chen encouraged by three-inning rehab start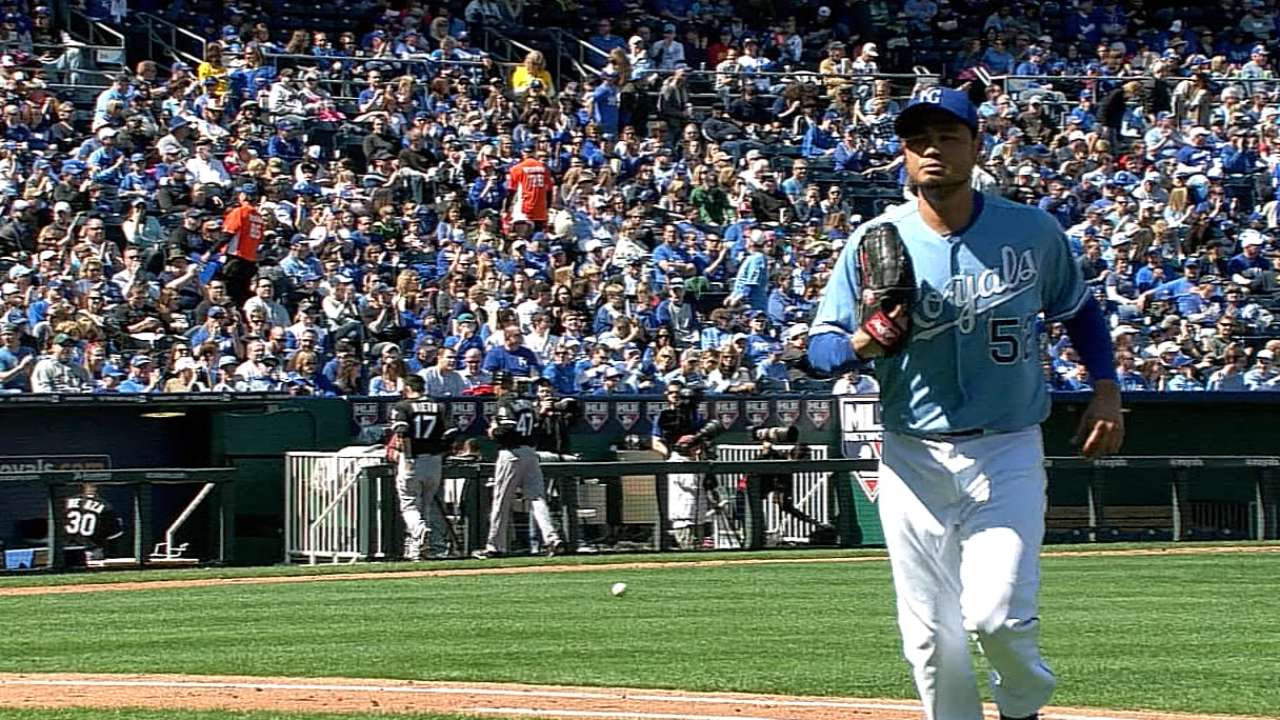 KANSAS CITY -- Royals left-hander Bruce Chen made his first rehab appearance with Double-A Northwest Arkansas and threw three innings in an 8-5 loss to Tulsa on Tuesday night.
"I felt really good. I hadn't pitched in six weeks and I threw 46 pitches, 35 for strikes," Chen said. "I was very happy not only that I threw my 46 pitches but was able to compete. I got guys on base, I was able to field a bunt, I was able to back up the bases, I was able to pitch out of some jams. Those are the things that you want to go smoothly."
Chen, in his three innings, gave up eight hits and two runs, both on home runs, with no walks and three strikeouts.
"I'm very grateful, very glad that I was able to pitch and not have any setbacks," he said.
While Chen does not expect to have surgery because of the bulging disk in his back, he did talk with outfielder Mitch Maier, who is rehabbing with the Naturals after having back surgery.
"I learned from him, I asked him a lot of questions," Chen said. "I'm grateful that I was able to pitch and don't have any symptoms where I have to be thinking about something like that."
Dick Kaegel is a reporter for MLB.com. This story was not subject to the approval of Major League Baseball or its clubs.