Royals had inkling to beat Padres to Manziel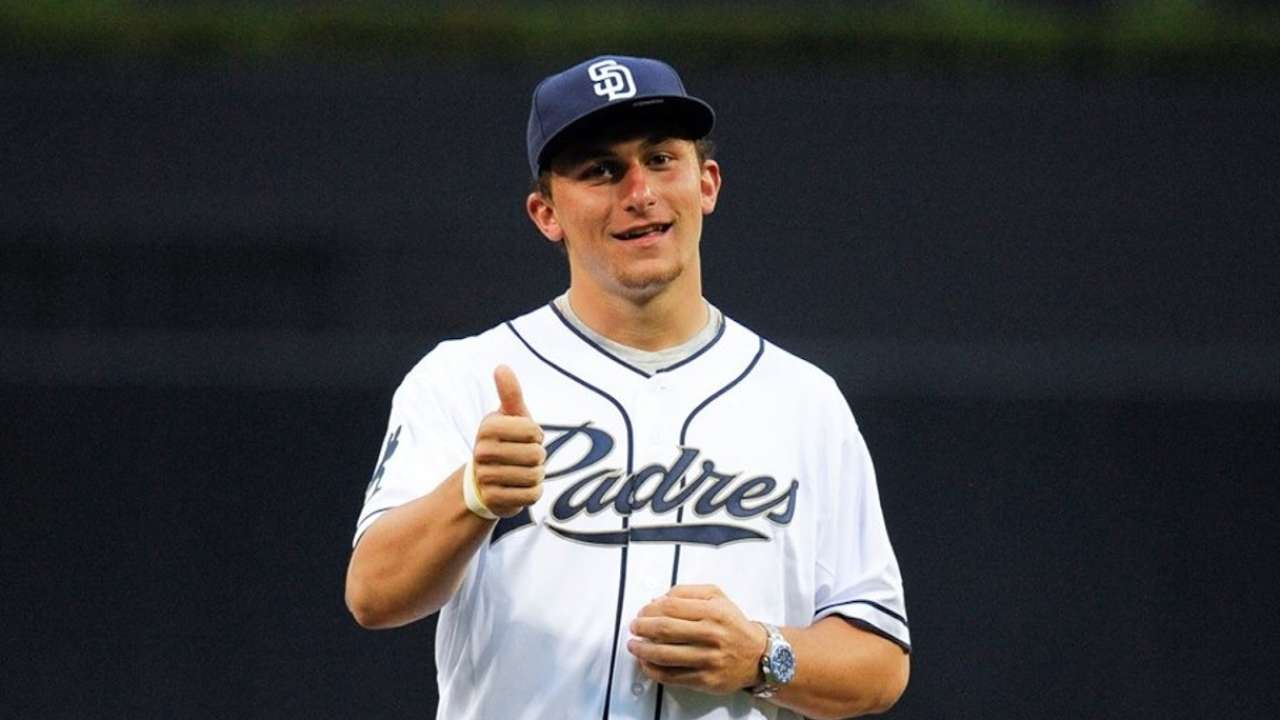 KANSAS CITY -- If the Padres hadn't taken Cleveland Browns quarterback Johnny Manziel in the 28th round of the 2014 First-Year Player Draft, the Royals might have swooped in later to select the rookie sensation.
"We thought about doing that ourselves. I was a little disappointed, to be honest with you," Royals director of scouting Lonnie Goldberg said. "I had that idea at Winter Meetings, talked about doing that, but we didn't pull the plug on it."
Manziel played baseball at Tivy High School in Kerrville, Texas, but never played at Texas A&M.
The Padres selected him as a shortstop.
"I thought he was a center fielder when we did a little research on him," Goldberg said. "We dug a little bit into it, but we decided to stay away from."
Jackson Alexander is an associate reporter for MLB.com. This story was not subject to the approval of Major League Baseball or its clubs.