Duffy striving toward consistency in rotation
Royals left-hander has strung together back-to-back solid outings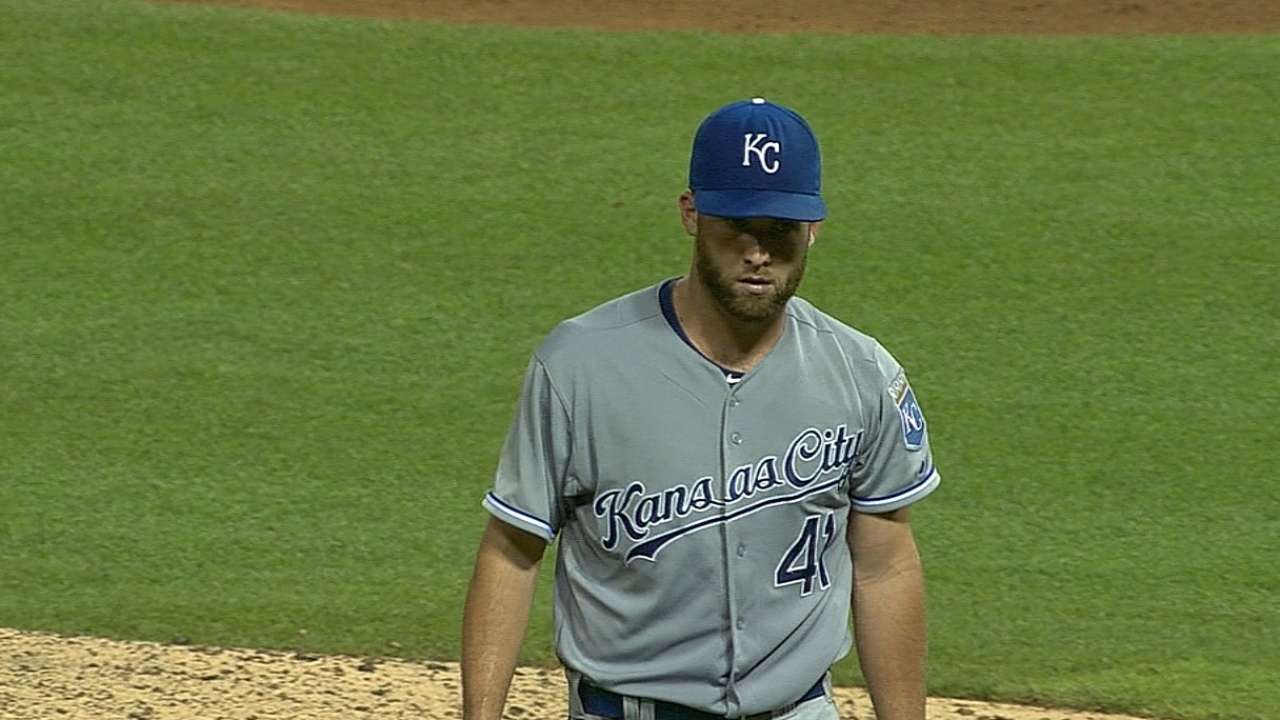 KANSAS CITY -- Left-hander Danny Duffy didn't get the victory in Saturday night's 8-4 victory over the Yankees, but he continued to show his progress toward becoming a reliable starting pitcher.
"It takes time to develop a track record and get consistent," manager Ned Yost said. "He's put together some good starts."
Only two of Duffy's seven starts fall under the subpar category and now he's put two good ones back-to-back. The hyperactive, over-amped Duffy seems to be fading into the past.
"I don't see any signs of that when he gets on the mound. Even yesterday, it's a tell-tale of the progress he's making. It was a 6:15 TV game and Duff goes out on the mound at 6:12 or whatever, and throws his warmup pitches," Yost said.
But because the FOX Network wasn't ready to go, Duffy had to bide his time, standing idle on the mound, while the plate umpire waited for a green light from the network.
"It felt like a half-hour," Yost said.
Actually it was only minutes but, as Yost put it: "I'm like, 'What are the odds of this pitch being strike one?' And, ka-boom, strike one. Here we go."
Yep, Duffy struck out Brett Gardner on three pitches to launch five shutout innings before he was taken out during the Yankees' three-run sixth.
Dick Kaegel is a reporter for MLB.com. This story was not subject to the approval of Major League Baseball or its clubs.