Garagiola to accept Buck O'Neil award in absentia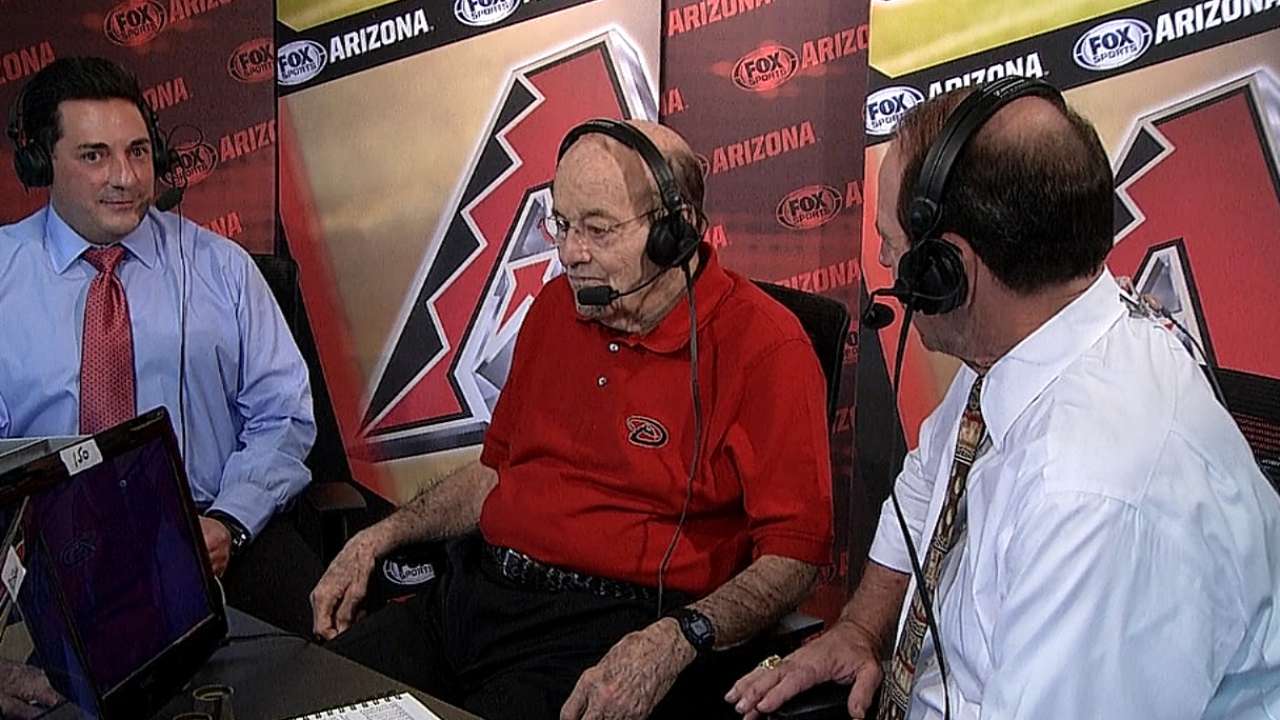 KANSAS CITY - Joe Garagiola, the third recipient of the Buck O'Neil Lifetime Achievement Award, will accept his award in absentia on July 25 during the Hall of Fame Weekend at Cooperstown, N.Y.
Garagiola, 88, will receive the award because of extraordinary efforts to enhance baseball's positive impact on society. It was established in the spirit of O'Neil, the Kansas City icon who was co-founder of the Negro Leagues Baseball Museum in KC.
"My doctors have advised me not to travel long distances, so it is with great sadness that I will not be present in Cooperstown over Hall of Fame Weekend to accept the Buck O'Neil Award," Garagiola said. "I am grateful to the Hall of Fame Board of Directors for this tremendous honor, named for one of the game's greatest ambassadors."
A former Major League catcher from St. Louis, Garagiola became a nationally known broadcaster and TV personality. He helped found two organizations that have had a positive impact on the game -- the Baseball Assistance Team (BAT) and the National Spit Tobacco Education Program.
Garagiola will accept the award via a video recording at Doubleday Field. During the ceremonies, Roger Angell of The New Yorker will receive the J.G. Taylor Spink Award for baseball writing and Eric Nadel of the Texas Rangers will receive the Ford C. Frick Award for broadcasting.
O'Neil, who died in 2006, was the first winner of the award in his honor in 2008. Longtime executive Roland Hemond was presented the second award in 2011. The award is given no more frequently than every three years.
Dick Kaegel is a reporter for MLB.com. This story was not subject to the approval of Major League Baseball or its clubs.