Crow shaky but effective finishing off win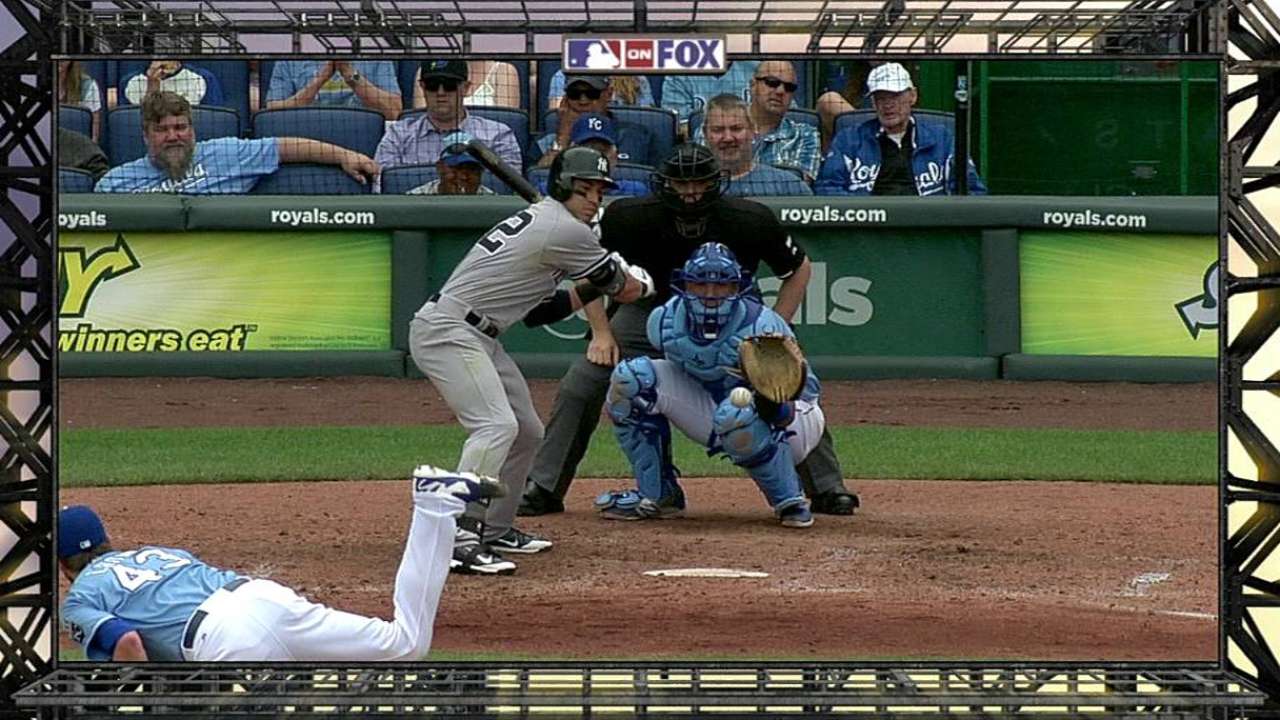 KANSAS CITY -- Aaron Crow had a rocky time in the ninth inning of Tuesday night's 9-5 win over the Indians, but he accomplished his goal -- keeping closer Greg Holland in the bullpen.
"Your job there is not to let Holly come in the game," manager Ned Yost said. "That's the most important thing, just don't bring Holly in the game."
Crow, after the Indians opened the ninth with three straight hits and closed the gap to 9-4, got the next three outs to end the game. One was a sacrifice fly, but one more baserunner and Holland would have been waved in.
Crow also successfully ended the eighth inning in relief. That kept set-up man Wade Davis out of the game, too.
"It wouldn't have been a bad thing to use Wade and Holly because we have the off-day [Thursday], but to have them completely fresh for today is a good thing," Yost said before Wednesday's game against the Indians.
Dick Kaegel is a reporter for MLB.com. This story was not subject to the approval of Major League Baseball or its clubs.