Moustakas hopes homer gives him boost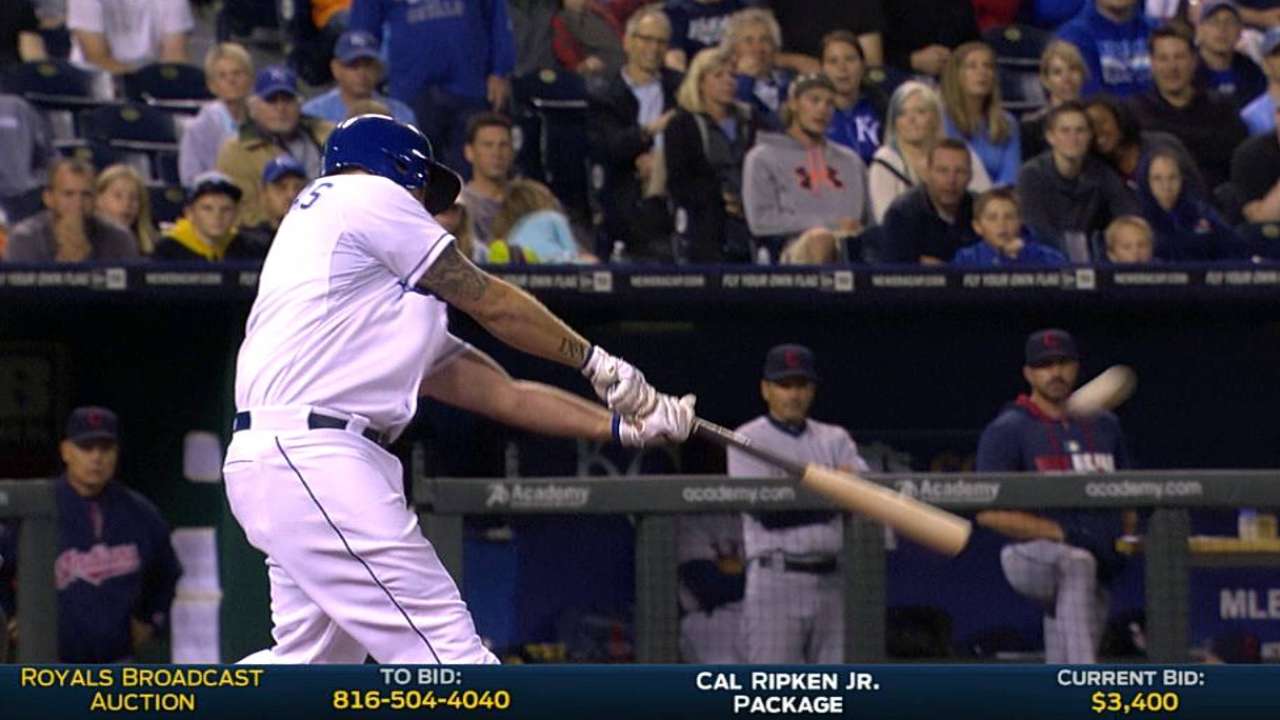 KANSAS CITY -- A few inches more to the right and Mike Moustakas would have had just a long foul ball instead of a home run in Tuesday night's 9-5 win over the Indians.
The drive hit the outside of the foul pole for a two-run homer -- Moustakas' first blast since returning from his 10-day stay with Triple-A Omaha.
"I was just looking for a good pitch," he said. "I was able to get one later in the count and I was able to keep it fair -- barely."
Moustakas' battle to get his hitting in full gear is ongoing, but the home run -- his fifth -- was expected to give him a boost. He was able to keep it going in Wednesday's 4-1 win with a 2-for-4 day.
Eric Hosmer and Alex Gordon also hit their third and seventh homers, respectively, in Tuesday's win. Home runs have been coming more slowly for the Royals this year than any other team in the Majors.
"It all wears on them a little," manager Ned Yost said. "They all come into the year with expectations and goals. They know in their mind what they're capable of doing, and when it doesn't happen it does wear on them a little bit.
"But they've got experience knowing the exact same thing happened last year and, at the end of the year, their home run totals were up. So they know they're capable of doing it. It kept them a little more saner than it did at this time last year."
Around this time last year, after 64 team games, Moustakas had four home runs, Gordon six and Hosmer two. When the season ended, Moustakas had 12, Gordon 20 and Hosmer 17.
Dick Kaegel is a reporter for MLB.com. This story was not subject to the approval of Major League Baseball or its clubs.