Pitching, defense kept Royals afloat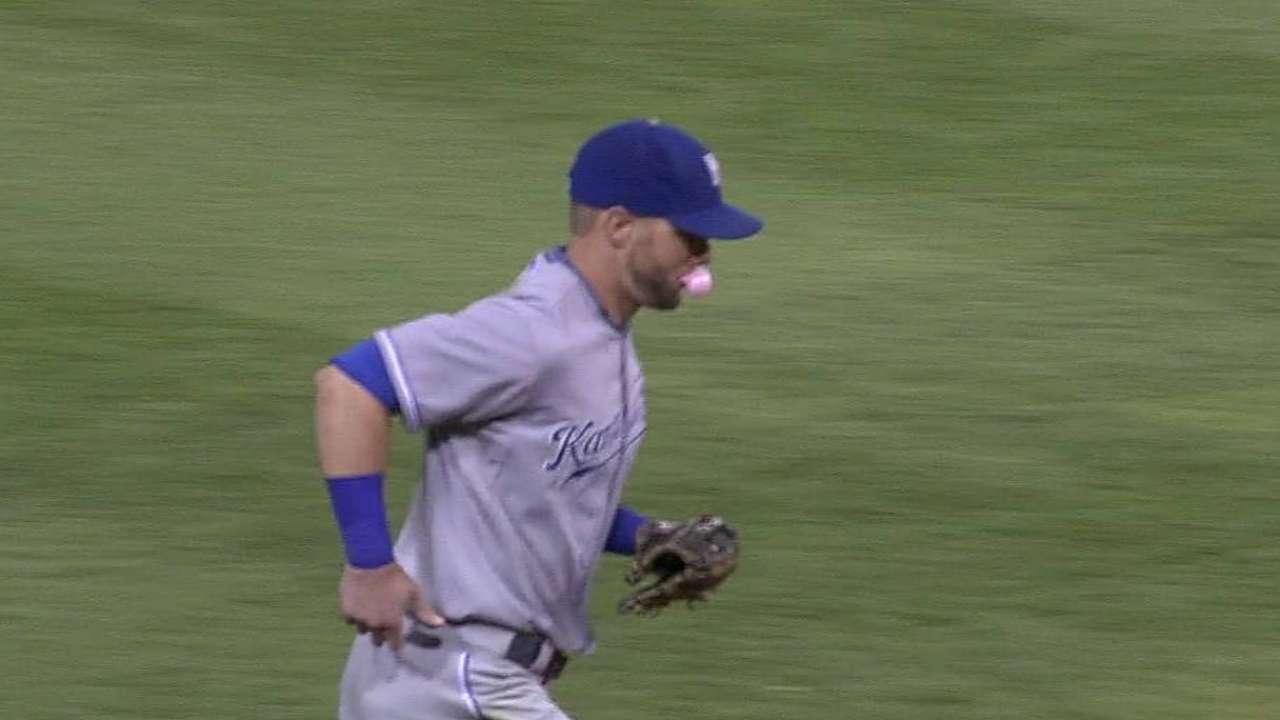 CHICAGO -- While the Royals worked through a mediocre-to-below average first eight weeks of the season, it could have been much worse if not for some of the best pitching and defense in the game.
Kansas City's bats have finally caught up to those two areas of strength. In their last 15 games entering Sunday, the Royals have gone 11-4, while averaging 4.7 runs per game.
Royals manager Ned Yost knew it was only a matter of time before the bats would come alive, and the luxury of never having to worry about run prevention made it that much easier to weather the sluggish offensive start.
"Our pitchers know that they have the freedom to pitch to contact, because our coaches are really, really good at placing our defenders in the right spot and our guys are really, really good at catching the ball and getting outs," Yost said. "So it helps them perform their job better and easier and exactly, when we struggle offensively and we're still winning ballgames like we did, the majority was on the pitching, the bullpen and the defense."
Heading into Sunday's series finale with the White Sox, the Royals led the Majors with 93 runs saved and a 79.9 Ultimate Zone Rating, per fangraphs.com. First baseman Eric Hosmer and catcher Salvador Perez both earned American Laegue Gold Glove Awards last season, and Yost believes third baseman Mike Moustakas will win a Gold Glove down the road.
"I don't worry about any of the defense," Yost said. "The outfield defense is spectacular. Our infield defense is spectacular. And we've got a Gold Glove catcher behind home plate. They're a very talented group defensively."
Kansas City also ranked third in MLB in ERA (3.69) and fifth in bullpen ERA (3.50).
Joe Popely is an associate reporter for MLB.com. This story was not subject to the approval of Major League Baseball or its clubs.