Royals' fathers take batting practice at Comerica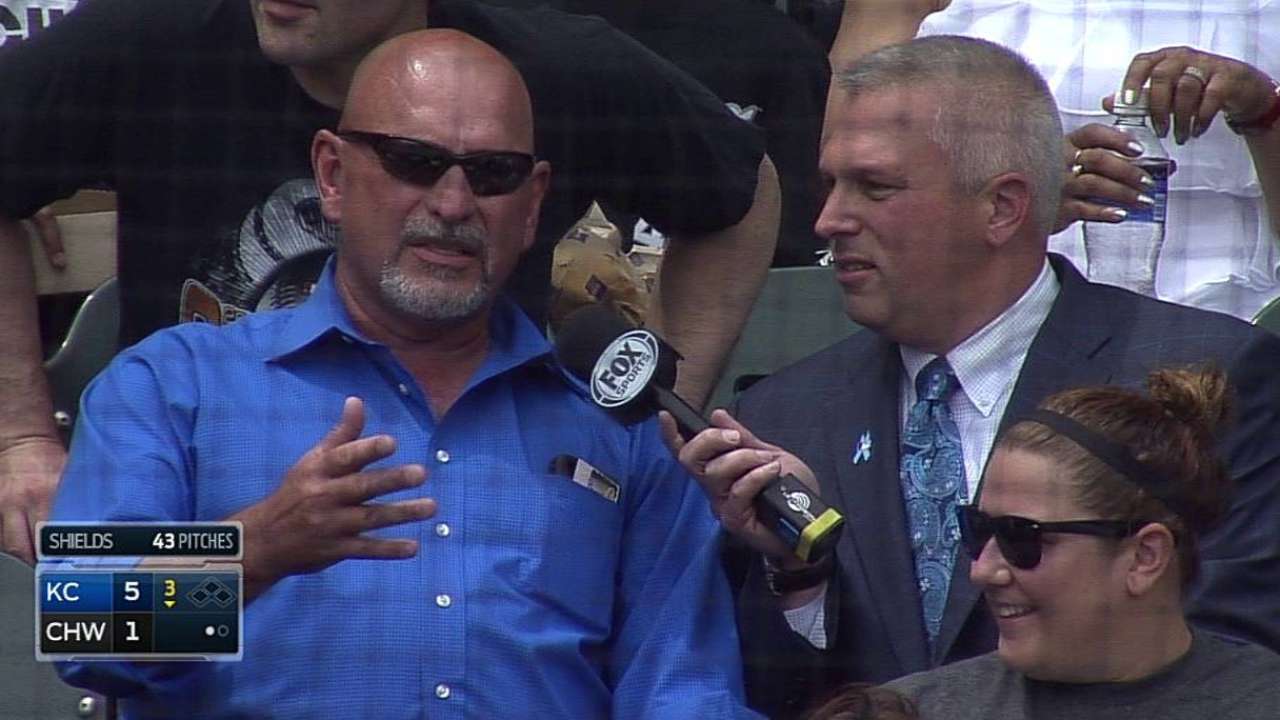 DETROIT -- The Royals' dads on the annual Fathers' Trip had their turn at batting practice on Monday afternoon at Comerica Park.
Mike Gordon, who used to pitch and swing with left fielder Alex and his other sons years ago, was among those taking his hacks.
"I hit a few, but they didn't go very far," Gordon said. "I think something was wrong. . . . I thought I could do a little bit better than that."
Dan Duffy, father of pitcher Danny, said he squared up a couple of line drives and hit about 15 ground balls against batting practice pitcher Rex Hudler.
"Rex fed me a couple of cookies," Duffy said.
Papa Duffy was also the subject of a Joel Goldberg TV interview Saturday at Chicago while his son was taming the White Sox. And that will cost him.
"I work in law enforcement so whenever our faces get on TV or in the newspaper, we have to buy a dozen donuts for the crew," he said. "I'm apparently eight dozen donuts behind right now."
He'll be buying for the folks back in the sheriff's department in Santa Barbara, Calif.
Between 20 and 24 fathers of players and staff members have been with the team each day during the trip to Chicago and Detroit.
Designated hitter Billy Butler was asked to give a scouting report on the batting practice. Closer Greg Holland's father, Scott, got good marks, but Butler was largely noncommittal.
"Greg's dad had a good swing, I think he had one last year," Butler said. "It's just good to have all the dads out there and spend time with them. We did our early hitting and then they had their hitting and it was fun. We're happy to have them all. The Royals are doing a great thing to have them last year and again this year. It's a really great time and it's really thoughtful for them to do that.
And how did Billy's pop, JD, do?
"He spent all his time teaching me how to hit. He didn't hit himself," Butler said diplomatically.
Dick Kaegel is a reporter for MLB.com. This story was not subject to the approval of Major League Baseball or its clubs.