Perez, Moustakas back in lineup after minor injuries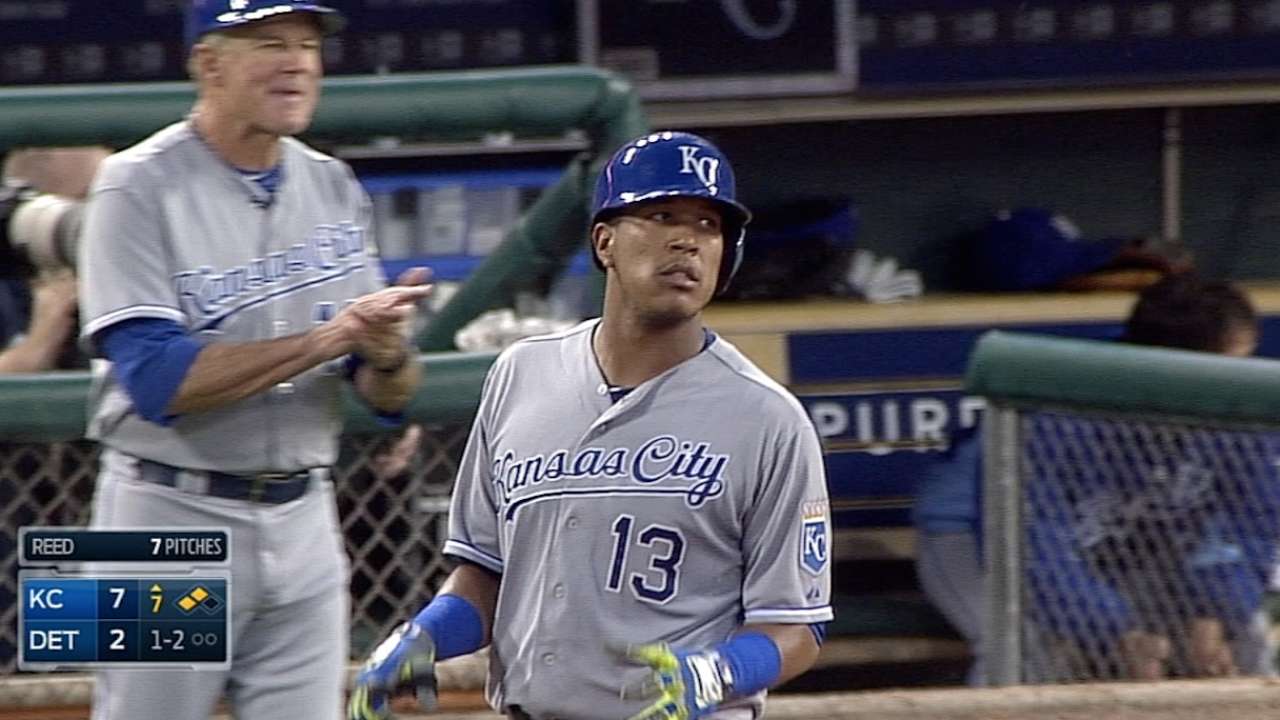 DETROIT -- As expected, catcher Salvador Perez and third baseman Mike Moustakas were in the lineup on Tuesday night despite their mishaps in the series opener.
Perez left the game in the seventh inning with leg cramps and Moustakas was bonked in the forehead by a batted ball.
Perez was just dehydrated and recovered quickly. Moustakas was struck in the ninth inning and shook it off.
"It hit him on a good spot, right on the hard spot of your head. It's where all the pro wrestlers head-butt guys with and all the mean street fighters," manager Ned Yost said.
Because no symptoms were shown, Moustakas was not required to undergo tests for a concussion.
Dick Kaegel is a reporter for MLB.com. This story was not subject to the approval of Major League Baseball or its clubs.