Former Royal Getz visits old teammates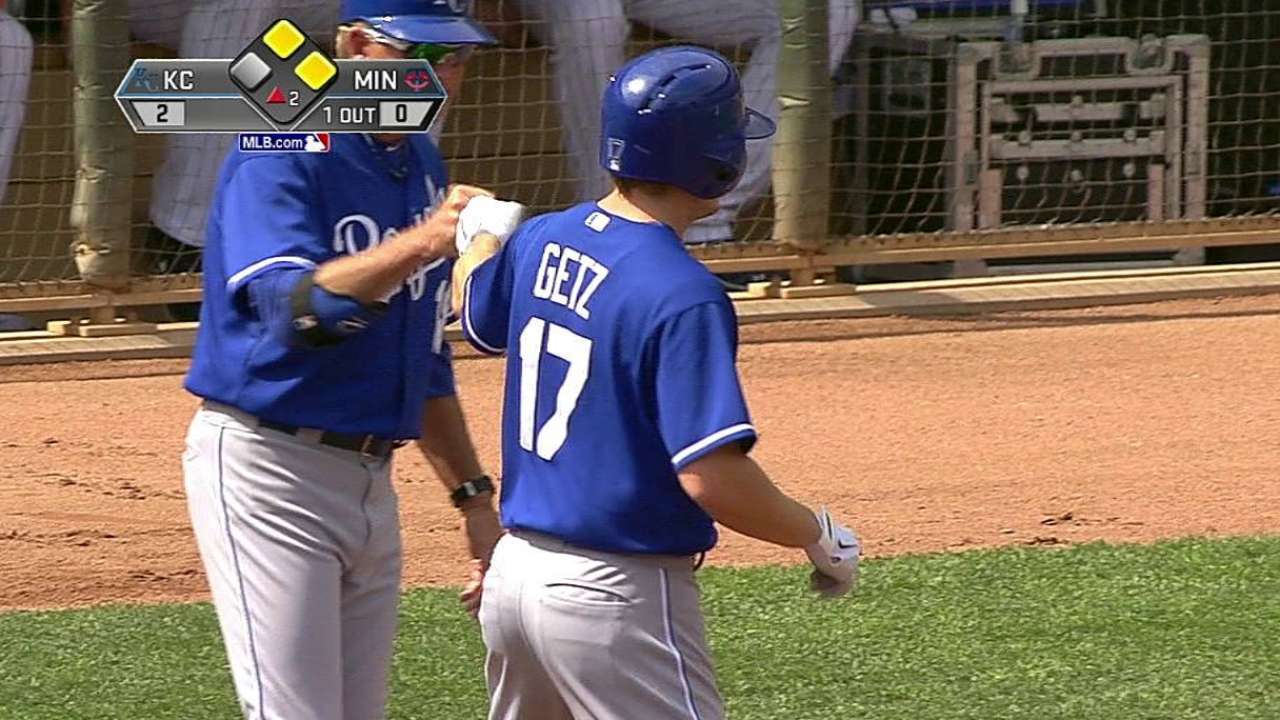 DETROIT -- Former Royals second baseman Chris Getz stopped by the clubhouse to say hello to his former teammates on Tuesday afternoon. He lives in nearby Grosse Pointe, Mich.
Getz retired as a player earlier this season. He started the season with Triple-A Buffalo, surfaced with Toronto for 10 games, and then decided to pack it in at age 30 after being designated for assignment.
"I kind of foresaw a future of a lot of up, down and around and, at this point of the career, I talked to my wife and others about what I wanted to do in the future after baseball," Getz said. "And I just finished up college, let's look into phase two -- post-playing baseball -- and let's get started. So I've been looking into all different industries and I'm excited for what's up next."
Getz finished up his sports business degree online at the University of Michigan.
"I don't know if I'll necessarily be utilizing that degree, but I'll be looking into a lot of things -- automotive, medical, some sports psychology stuff along with possibly staying in the game in some facet," he said. "But I'm just kind of learning everything I can about everything and taking advantage of the time."
Right now, he's in waiting. His wife Nicky, who last year was a competitor in the TV show "The Amazing Race," was due to deliver their first child on Monday. But baby didn't cooperate.
"I'm on call right now," he said.
Dick Kaegel is a reporter for MLB.com. This story was not subject to the approval of Major League Baseball or its clubs.