Aoki day to day with left groin discomfort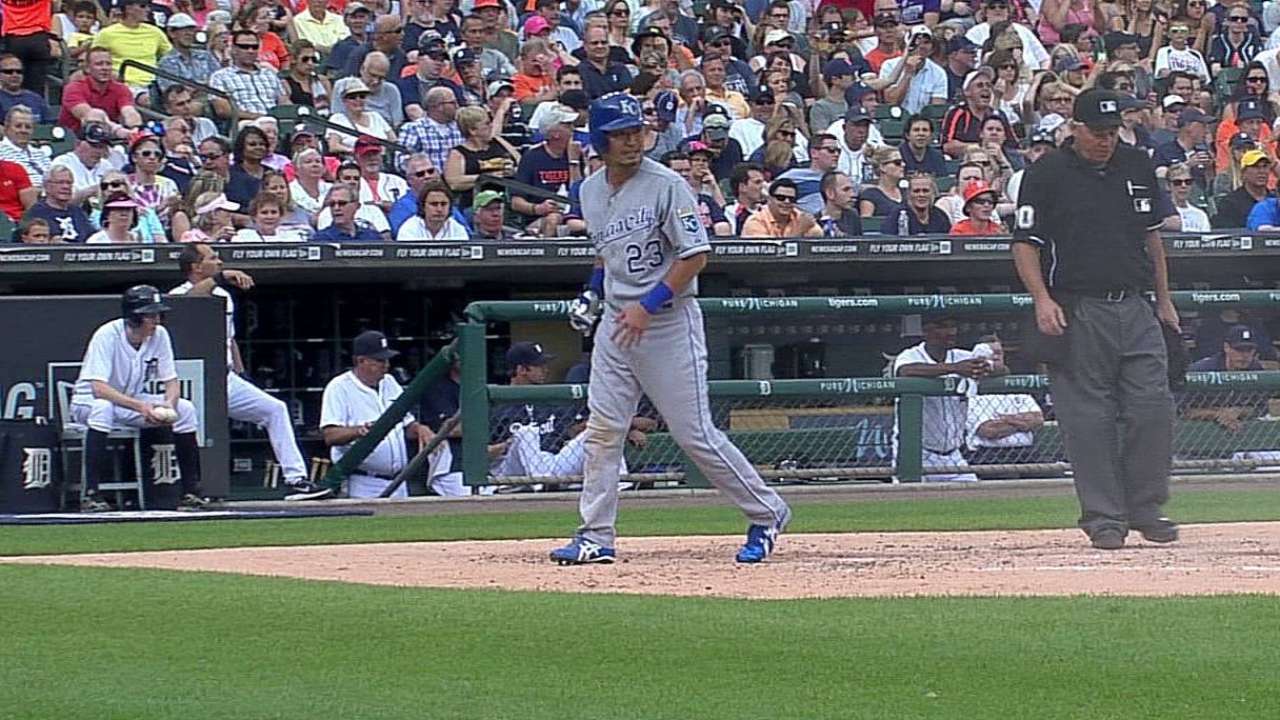 DETROIT -- Royals right fielder Nori Aoki left Tuesday night's 11-4 victory over the Tigers in the second inning with what the trainers described as discomfort in his left groin muscle.
Aoki called it a cramp that he felt while running the bases in that inning.
"When I was running from third to home, I just felt my leg cramp up, right before I slid," he said.
Aoki said he didn't expect to be out long and might even be ready to play in Wednesday's game against the Tigers.
"It'll be a day to day thing," manager Ned Yost said. "He's got a little bit of a groin [injury]. Nick [Kenney, head trainer] doesn't think it's going to be more than a day or two."
Aoki was replaced in right field by Lorenzo Cain, the regular center fielder who had been given a day off from the starting lineup. Cain took a home run away from J.D. Martinez with a leaping catch in the fourth inning.
Jarrod Dyson played center field.
Dick Kaegel is a reporter for MLB.com. This story was not subject to the approval of Major League Baseball or its clubs.