After 70 games, first place a rare spot for Royals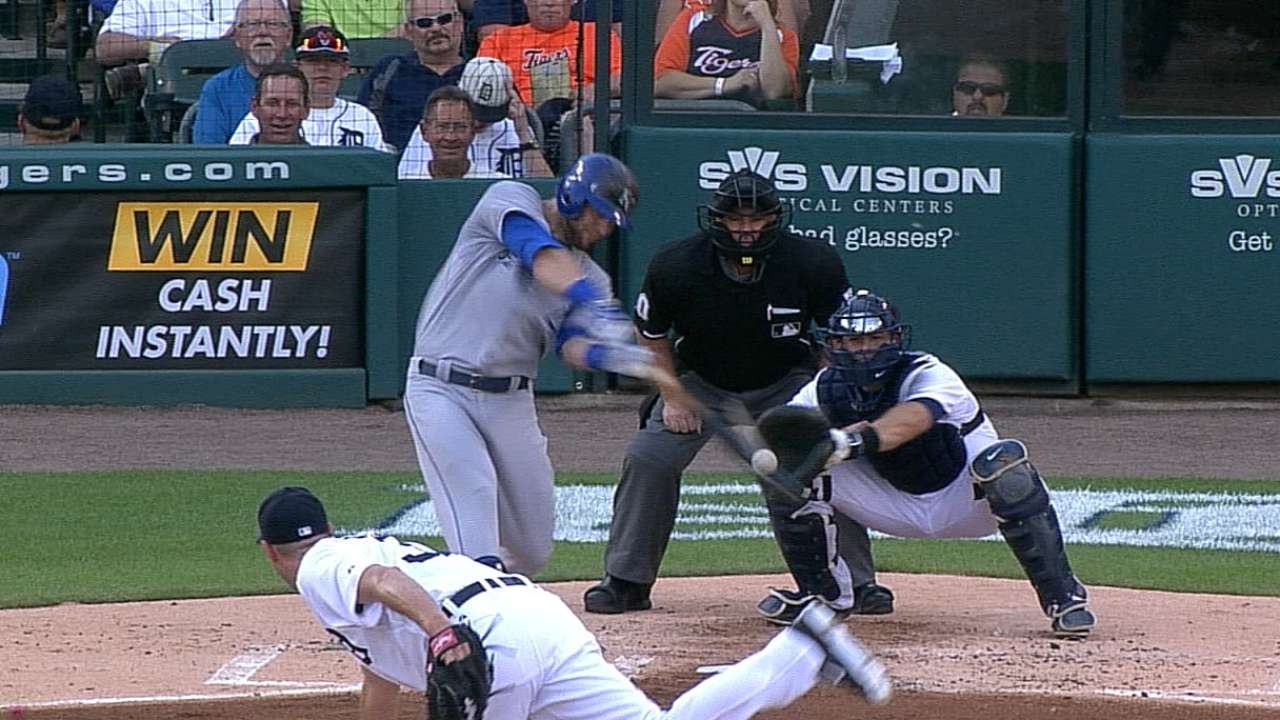 DETROIT -- How rare is it for the Royals to be in first place at this stage of a season?
You have to go back to Aug. 19, 2003, to find the last time they had sole possession of first place after 70 or more games. That was after their 124th game that season. They led the White Sox by one game in the AL Central. Ten days later they were tied for the lead, but then faded away.
Tuesday night's 11-4 win over the Tigers marked their 70th game this year.
If you're wondering when the last time they were on top after exactly 70 games, you have to go back to June 25, 1980, when they led the White Sox by a commanding 8 1/2 games in the AL West. That was the first year the Royals went to the World Series, losing to the Phillies.
What about 1985, when they won it all? At the 70-game mark, the Royals were tied for third, 3 1/2 games behind the Angels in the AL West. But they came on strong, becoming the last Royals team to make the postseason.
And, of course, they beat the Cardinals in the World Series.
Dick Kaegel is a reporter for MLB.com. This story was not subject to the approval of Major League Baseball or its clubs.