Royals' master plan leads to replay success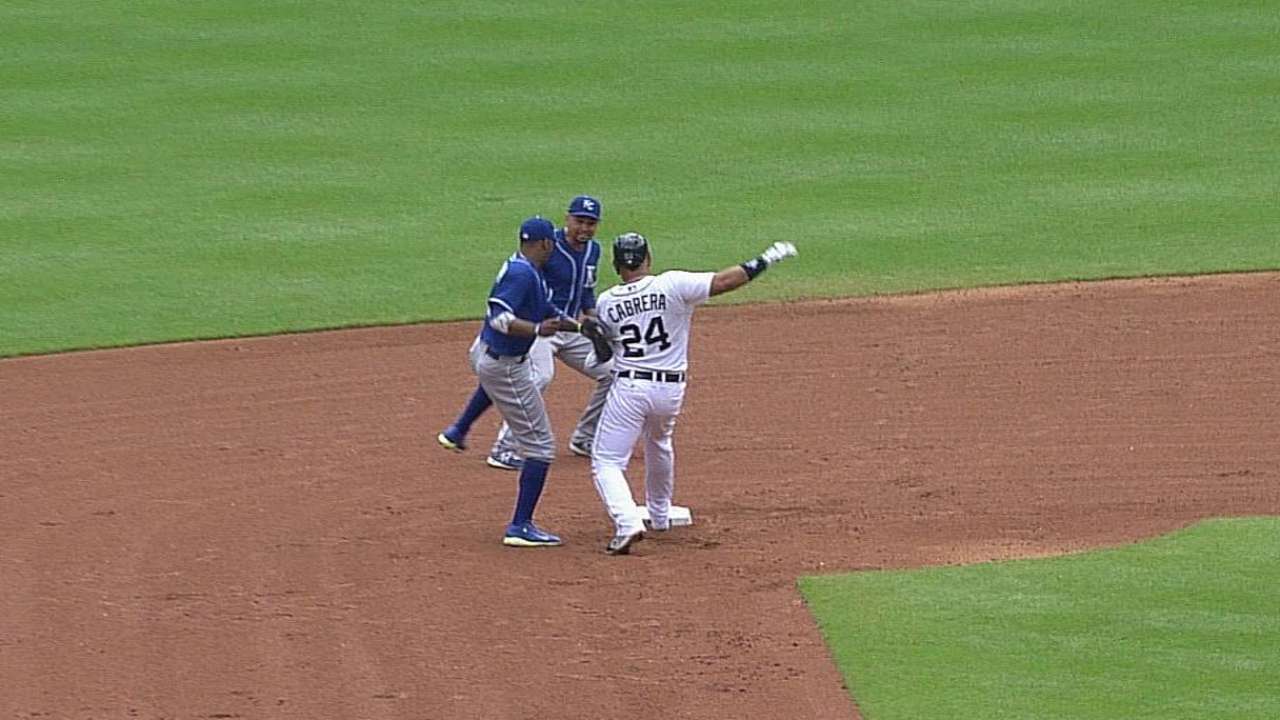 KANSAS CITY -- The Royals are really getting the hang of this instant replay challenge thing. Going into the homestand on Friday night, they had a 13-6 record in reviews, including five straight successes.
Manager Ned Yost gives the credit to Bill Duplissea, who views the replays sent from New York. Duplissea had been the team's bullpen catcher for eight years and in 2012 added the role of Major League advance scouting coordinator.
"That's all Billy. We call and Billy's got the view of it and he tells us what he sees. And it's up to me to make my mind up," Yost said.
After 72 games, the procedure is to the point where Yost usually knows if he has grounds for a challenge before he leaves the dugout.
"I try not to delay the game," Yost said. "I don't want to run all the way out there and not have it go our way, and then run back in. So, I try to stay as close as I can to the dugout because a lot of the times, we'll have the answer before I've got to go out."
There are some cases, though, when Yost can't wait.
"If it takes too long, I've got to go out because I can't let the hitter get in the box and the pitcher get on the mound," Yost said. "Or if it's the third out and they're in the field, I've got to stop 'em right then and there. But if we're in the field, I tell my pitcher stay off the mound until I get what I need."
Yost just waits for a simple thumbs-up or thumbs-down signal from bench coach Don Wakamatsu, who'll be on the phone with Duplissea in the viewing room.
"We don't abuse it. We work it the way I think it's supposed to be worked," Yost said. "I just want to get the call right -- either way."
Dick Kaegel is a reporter for MLB.com. This story was not subject to the approval of Major League Baseball or its clubs.