Royals pack The K for opener against Mariners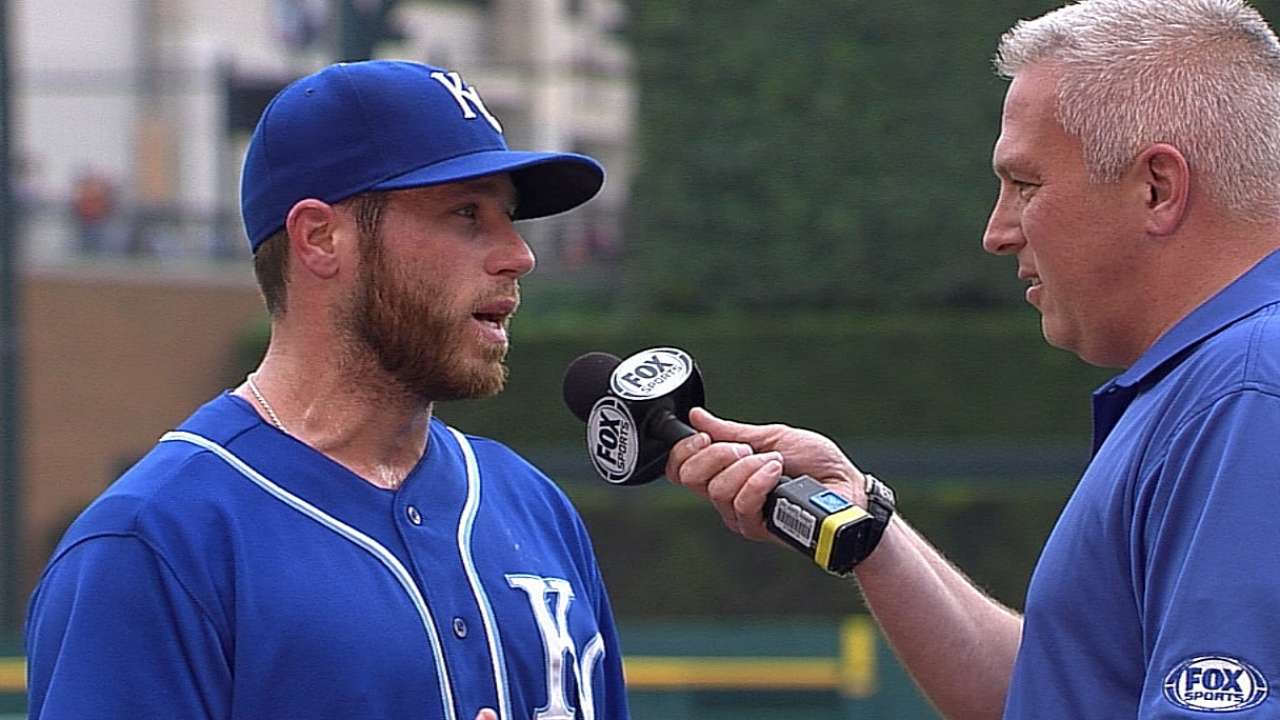 KANSAS CITY -- This doesn't happen very often -- the Royals had a sold-out ballpark on Friday night as they returned home from a 6-1 road trip, 15 wins in 20 games and, of all the unexpected things, in first place in the American League Central.
"When's the last time we came off a road trip, bam, to a sellout?" manager Ned Yost said. "Maybe at the end of last year. But it's never happened since I've been here in the middle of a season. It's a cool thing. I imagine the excitement level is really high right now."
So Kauffman Stadium was filled for the series opener against the Mariners which also had pregame celebrity sponge ball at the Little K and that Kansas City favorite, postgame fireworks.
The Royals announced a special ticket deal for the Saturday and Sunday afternoon games, Hy-Vee Infield seats for $10. They're available at royals.com, at Hy-Vee stores, the stadium box office or by calling 1-800-6ROYALS.
The same deal applies for Tuesday night's game when Clayton Kershaw, coming off his no-hitter, pitches for the Dodgers in the Interleague game. The offer expires at 6 p.m. CT on Saturday.
Yost doubts that the upswing in interest and national notoriety will have any effect on his players. Although most of them have not yet experienced postseason play, they at least had the mini-chase of a Wild Card spot late last season.
That, incidentally, was the last time there was an in-season sellout -- on Sept. 21 against Texas. The only other sellout other than Opening Day last year was on Aug. 10 against Boston.
"They're handling it fine. They were great last year at the end of the year," Yost said. "Again, we still haven't reached the halfway point. We've still got a l-o-n-g way to go. So, we just stay focused on today. We used to say in Atlanta, 'Today's the most important game of the year,' and that holds true every single day.
"It's great to be in first place. When you come into the season, your goal is to get to first place and your next goal is to stay there. There's still a lot of baseball to play, we still have to continue to play good baseball, but I like where we're at right now."
Yost and the Royals arrived home from Detroit late Thursday evening so there wasn't much chance to sample how the KC populace was reacting to the rise in the standings. Well, Yost did make one stop.
"I went to the store and the guy at the meat counter was excited," he said.
Dick Kaegel is a reporter for MLB.com. This story was not subject to the approval of Major League Baseball or its clubs.