Royals keep Cain at leadoff, move Infante to sixth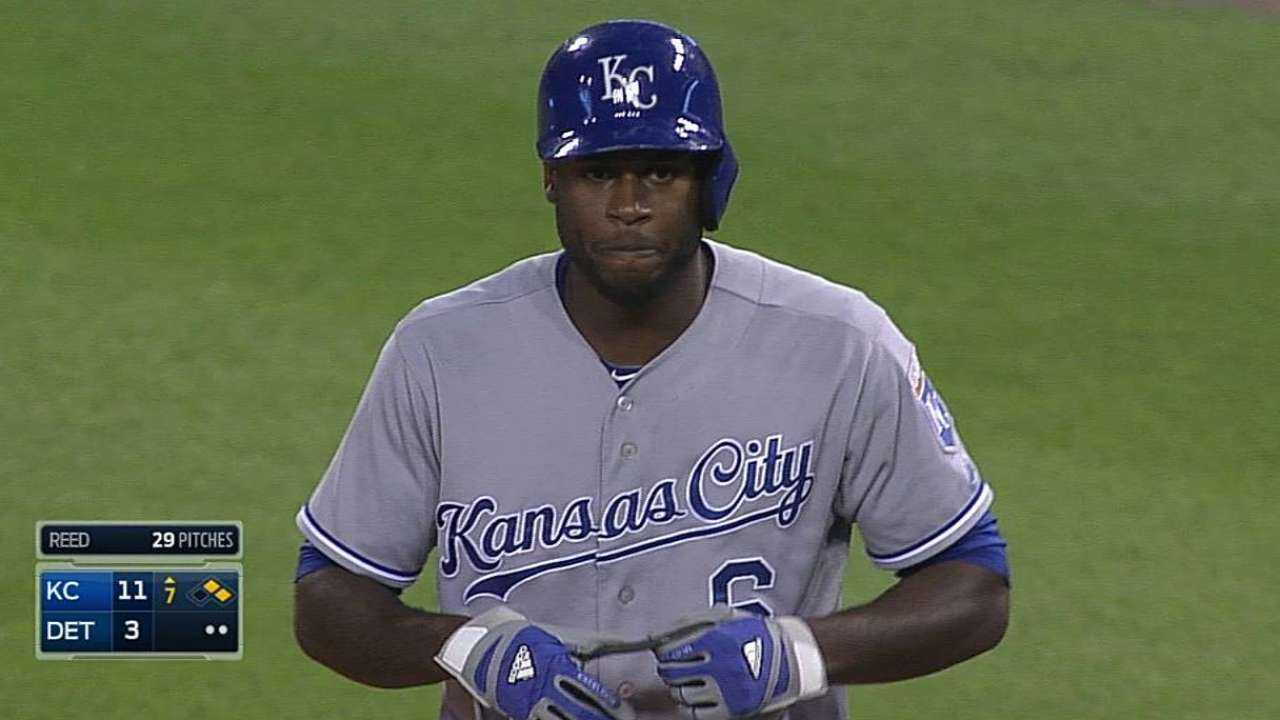 KANSAS CITY -- Ned Yost doesn't like to change his lineup very much but, after four consecutive losses, the Royals' manager did a little tinkering for Monday night's game against the Dodgers.
For the second straight game he went with Lorenzo Cain in the leadoff spot, and he dropped his normal second-spot batter, Omar Infante, into the six-hole.
"Cain's had a tremendous on-base the last three weeks and only scored eight runs, so we want to try to get him on base so he can score more," Yost said.
Go back over Cain's last 20 games, and he has scored eight runs after being on base 25 times in 79 plate appearances.
"Omar is one of our better hitters with runners in scoring position, but he hasn't had many opportunities to take advantage of that," Yost said. "So we wanted to put Omar behind the three guys that have been getting on base in [Alex] Gordon, [Billy] Butler and Salvador [Perez] to see if Omar can drive 'em in."
Infante went into the L.A. series with a .309 (17-for-55) average and 30 RBIs with runners in scoring position.
"If you look at Omar's numbers in the sixth, seventh and eighth spots during his career, his numbers are really good," Yost said. "He gives you a professional at-bat with runners in scoring position. He understands what he needs to do in those spots and we want to try to take more advantage of that experience."
Infante had hit in the sixth spot 58 times previously with a .272 average and 27 RBIs. He's hit seventh 141 times, .310 with 52 RBIs, and eighth 191 times, .289 with 76 RBIs.
Eric Hosmer took over the second spot. He's batted there 17 times this year with a .243 mark.
"When we moved him up to second last year, he took off," Yost said.
Hosmer hit .313 batting second 52 times last year with eight homers and 31 RBIs.
"He's hit like .220 over his last 100 at-bats, but he's also a guy that can hit .360 over his next 100 at-bats," Yost said.
Dick Kaegel is a reporter for MLB.com. Jackson Alexander is an associate reporter for MLB.com. This story was not subject to the approval of Major League Baseball or its clubs.