Several Royals have Yost's All-Star vote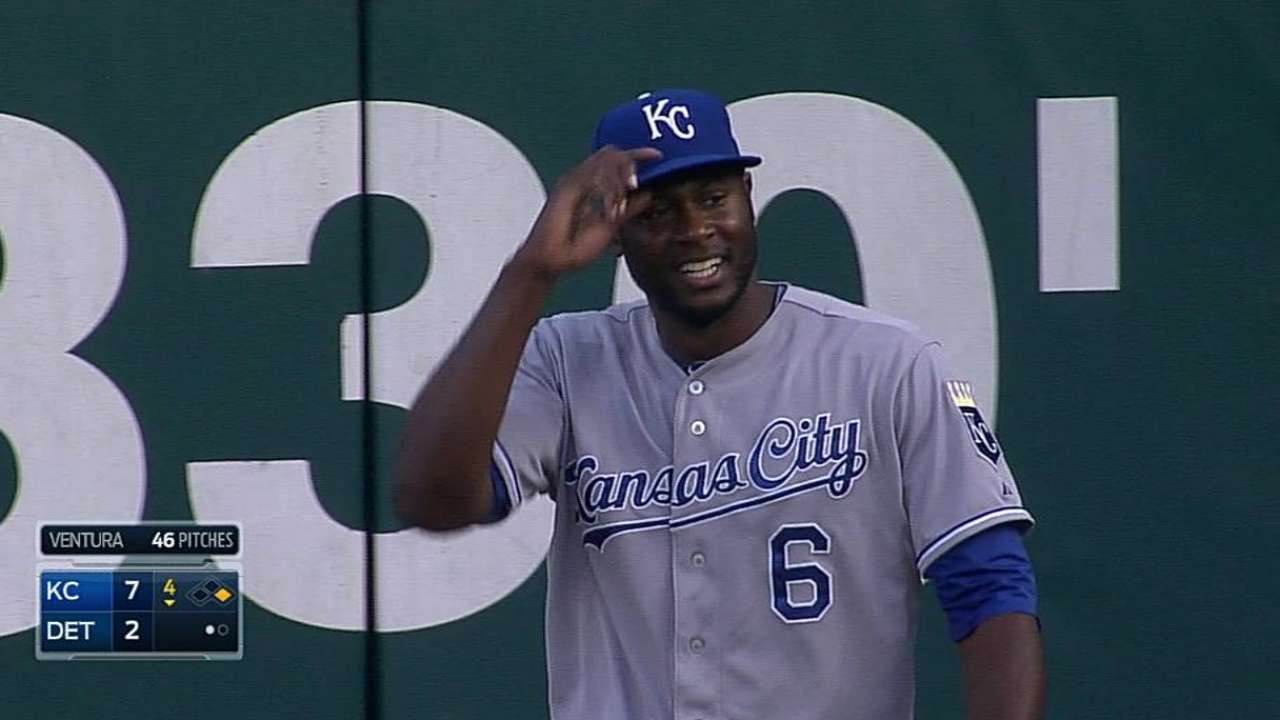 KANSAS CITY -- Ask manager Ned Yost which one of his Royals position players should be on the American League All-Star team, and he looks a bit perplexed.
"There's not just one," Yost said. "I would think that Salvador [Perez], I would think that Alex Gordon, I would think that Alcides Escobar, I would definitely think Lorenzo Cain deserves a shot."
That covers his catcher, left fielder, shortstop and center (sometimes right) fielder.
So far, however, the voting public has not put any Royals in contention, and time is growing short to stuff the ballot box.
Cain entered Wednesday night's game with a team-high .307 average along with a .348 on-base percentage and 31 RBIs in 53 games. Even better, his average with runners in scoring position was .369, ranking third in the AL. He then opened the series finale against the Dodgers with a leadoff home run.
An outstanding outfielder, Cain has five assists to tie for fifth among AL outfielders. His flying grab of J.D. Martinez's liner on June 16 at Detroit is symbolic of his highlight reel catches.
Fans can cast their votes for starters at MLB.com -- online or on a mobile device -- using the 2014 All-Star Game MLB.com Ballot Sponsored by Experian until Thursday, July 3, at 10:59 p.m. CT. The 2014 All-Star Game will be played at Target Field on Tuesday, July 15, on FOX.
Dick Kaegel is a reporter for MLB.com. This story was not subject to the approval of Major League Baseball or its clubs.