Comedian Foxworthy returns for visit with KC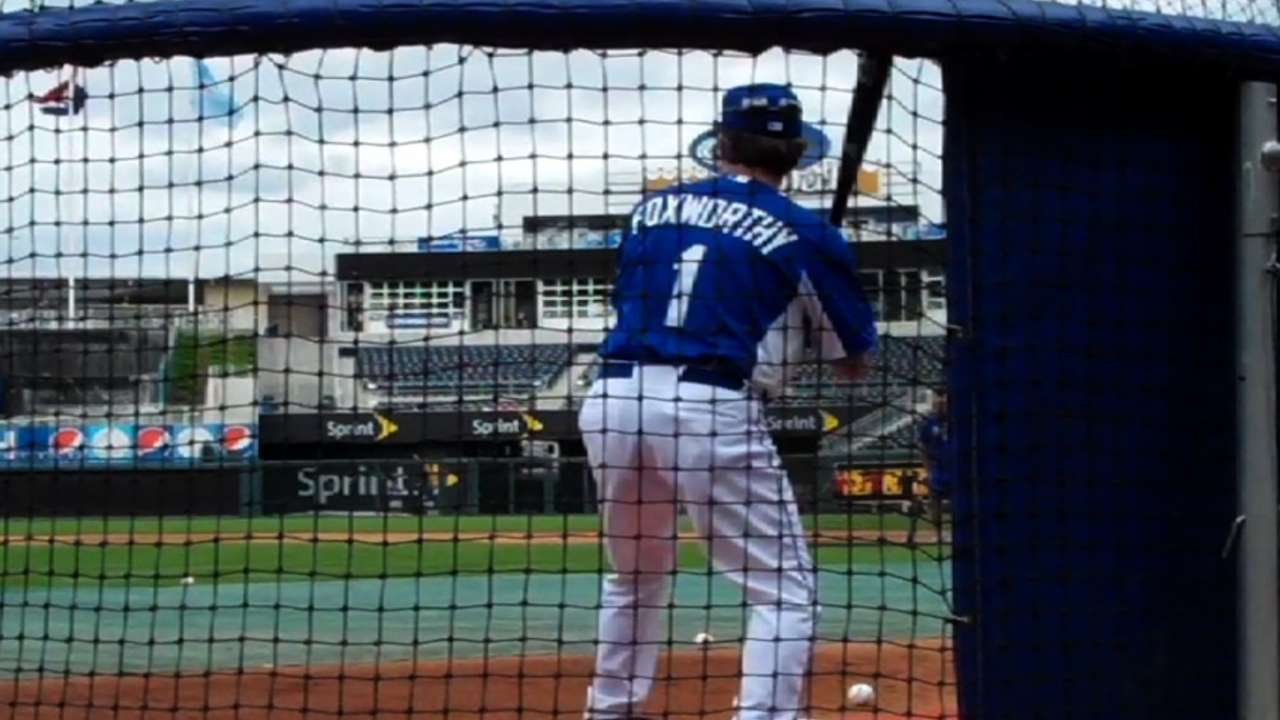 KANSAS CITY -- Comedian Jeff Foxworthy, friend and Georgia neighbor of Ned Yost, was in the Royals manager's office on Friday afternoon when Hall of Fame pitcher Tom Seaver was mentioned.
Foxworthy had a Seaver story that begins with former Cincinnati infielder Doug Flynn.
"Flynnie was playing for the Big Red Machine and he comes into the dugout one day from the field and Pete Rose says, 'I got bad news, Flynnie, you just got traded.' Flynnie says, 'Oh no, to who?' 'The Mets.' 'For who?' Pete said, 'For Seaver.' Flynn says, 'Straight up?' Pete said, 'No, you and eight other guys. It's a nine-for-one trade.'"
Good story, if given just a bit of exaggeration. It was actually a four-for-one deal that brought Seaver to the Reds, but certainly not straight up.
On previous visits, Foxworthy has been in uniform for some batting practice hacks but not this time. He explained that he had neck surgery three months ago.
"I've decided my getting-in-the-batting cage days are probably over," Foxworthy said. "I'm about to give up the dream of playing in the bigs. It may never happen. I mean I'm 55, I've got to be realistic. It might not happen."
Foxworthy scoop of the day: "I've got Larry the Cable Guy converted to a KC fan. ... He was always a huge Braves fan, but now he's wearing his KC stuff all the time. He loves the Royals."
Dick Kaegel is a reporter for MLB.com. Jackson Alexander is an associate reporter for MLB.com. This story was not subject to the approval of Major League Baseball or its clubs.