Mariot's first Major League win is family affair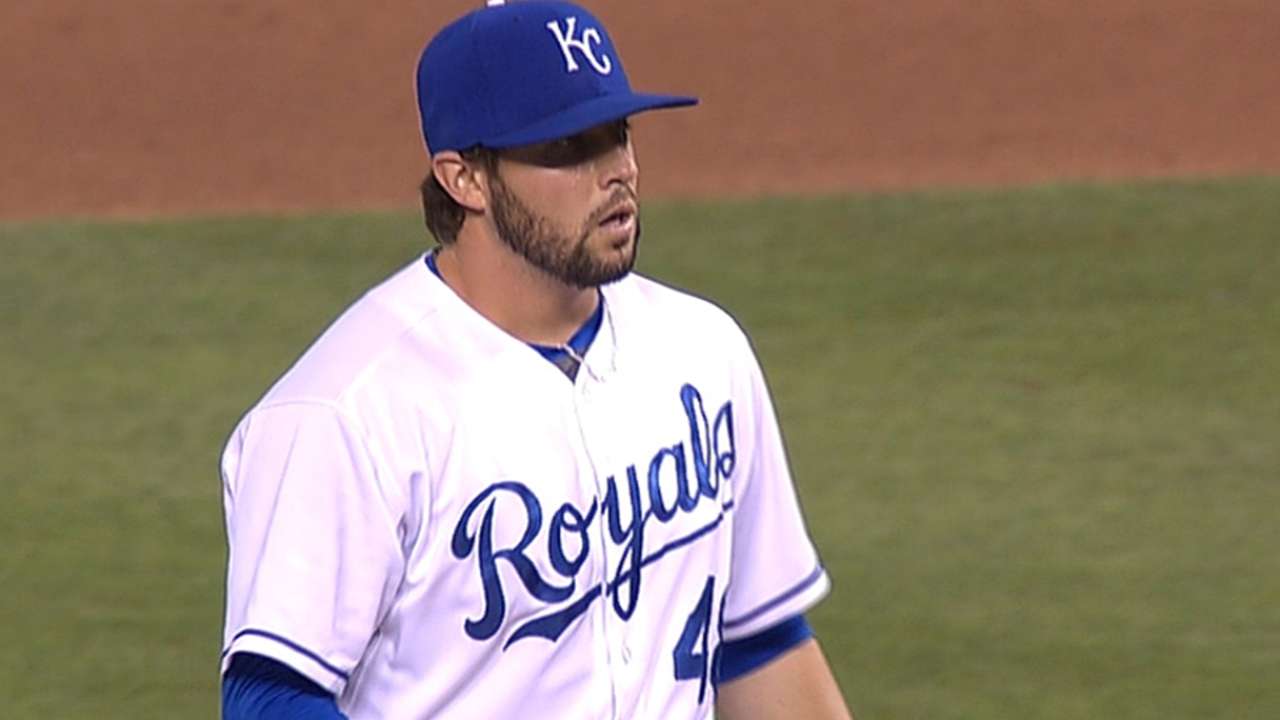 KANSAS CITY -- It took rookie Michael Mariot 15 games in relief to do it, but he got his first Major League victory in the Royals' 8-6 win over the Angels on Friday night.
Mariot pitched out of a bases-loaded jam inherited from starter Jason Vargas with just one run scoring, on a sacrifice fly. Mariot pitched into the sixth and joined with three other relievers in five no-hit innings.
"That's a pretty good hitting team, too, a lot of big at-bats," Mariot said. "Luckily, our bats came alive -- pretty big offense. Omar [Infante] had a big night."
The congratulatory text messages poured in and the best part was that Mariot's parents, Ezio and Diana Mariot, were here from Dallas and his sister, Jennifer Cannon, had flown in from San Diego. Great timing.
"They just had this plan for a while," Mariot said. "My sister wanted to come out and see some games. This is actually the first time she's seen me pitch besides on TV or on computer -- the first time, live. It was pretty cool, awesome."
Mariot's girlfriend, Emily Garay, flew in from California -- but she didn't arrive until after the game. At least she got to join in the family celebration.
"And the best part about it is her dad is an Angels fan," Mariot said, with a chuckle.
Dick Kaegel is a reporter for MLB.com. Jackson Alexander is an associate reporter for MLB.com. This story was not subject to the approval of Major League Baseball or its clubs.