Cain's stellar running catch impresses Yost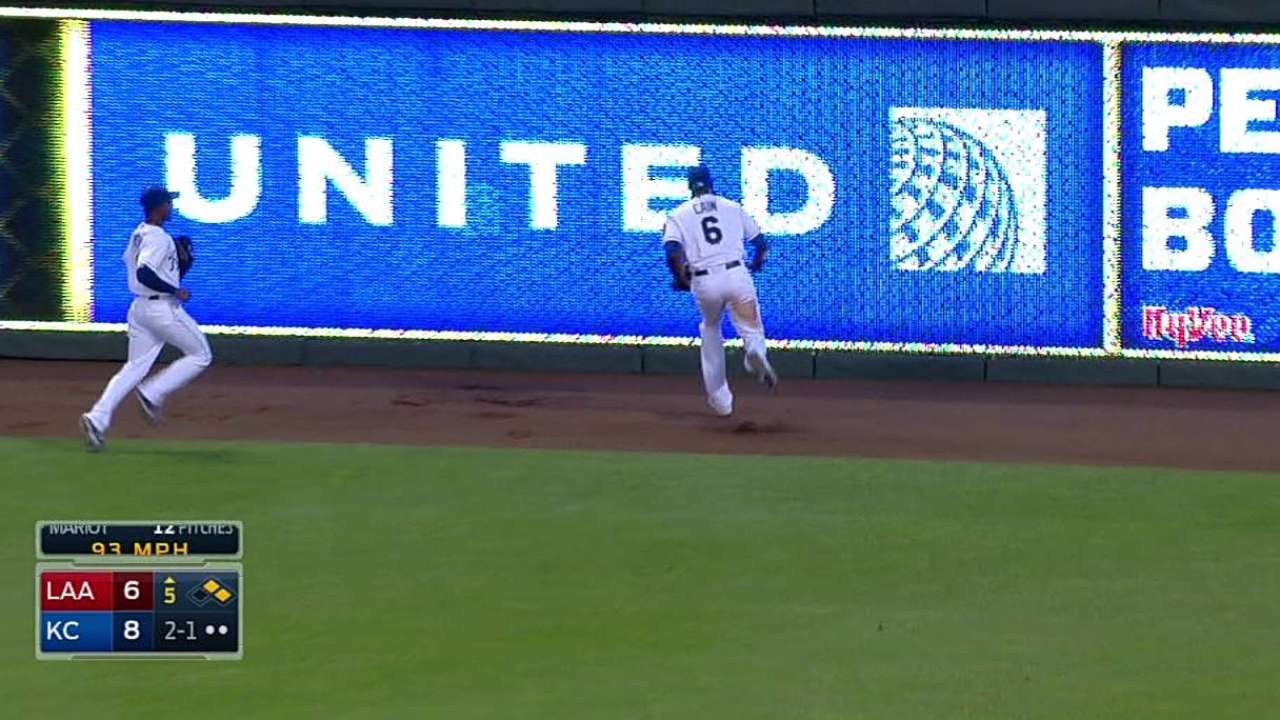 KANSAS CITY -- Lorenzo Cain's running catch in right field to end an Angels uprising in the fifth inning on Friday night still had Royals manager Ned Yost awed on Saturday morning.
"I don't know how he caught it," Yost said.
The Angels had four runs in, cutting the Royals' lead to what would be a final score of 8-6, with two out and two runners on base when Howie Kendrick connected with a drive to right-center. Cain got to it for the catch, keeping the potential tying runs from scoring.
"He got a phenomenal jump on it," Yost said. "He was gone at the crack of the bat and closed ground. I don't know how he caught it, just spectacular athleticism."
Yost classed that kind of catch with those in the heyday of such outfielders as Andruw Jones, Carlos Beltran and Jim Edmonds.
Dick Kaegel is a reporter for MLB.com. Jackson Alexander is an associate reporter for MLB.com. This story was not subject to the approval of Major League Baseball or its clubs.