Royals increase Trout's home run to 455 feet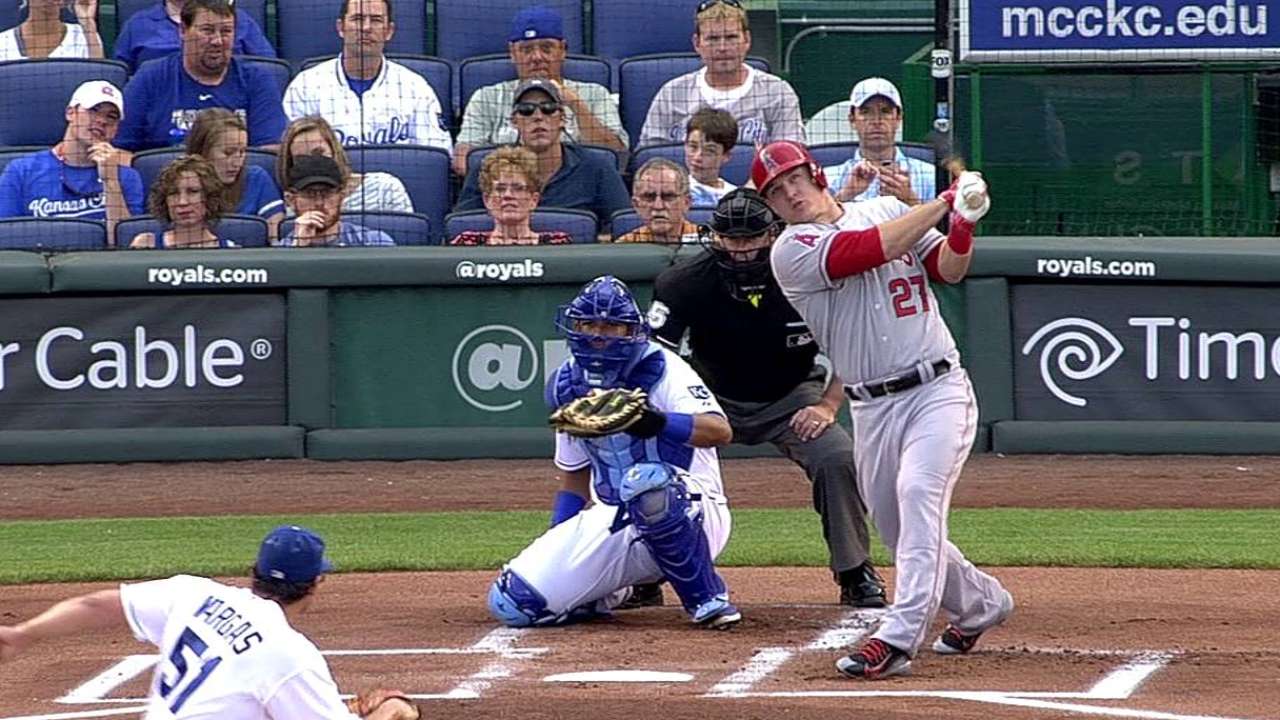 KANSAS CITY -- The Royals have added 10 feet to Mike Trout's home run, but that's as far as they'll go.
So, the ballclub, citing an actual measurement after Friday night's game, announced on Saturday that the Trout wallop into the left-center-field fountains will go into the books at 455 feet, not the 445 announced after the first-inning home run.
ESPN's Home Run Tracker, calculating how far the ball would have traveled if unimpeded by that unhandy body of water or a wall or something, reported it at 489 feet. The Royals, though, are into actual distances.
So, in the Royals' home run book, the Trout blast ranks 11th behind Travis Hafner's 456-footer for Cleveland on April 15, 2012, and ahead of Deron Johnson's 452-footer for Oakland on April 19, 1973.
The Kauffman Stadium record remains 475 feet by Bo Jackson, whose shot landed on the old hillside in left field on Sept. 14, 1986, against Seattle. That's regular season, of course. Hall of Famer Johnny Bench is credited with a 480-foot smash to left in the 1973 All-Star Game at The K.
Dick Kaegel is a reporter for MLB.com. Jackson Alexander is an associate reporter for MLB.com. This story was not subject to the approval of Major League Baseball or its clubs.