Ventura has rain to blame for shortened start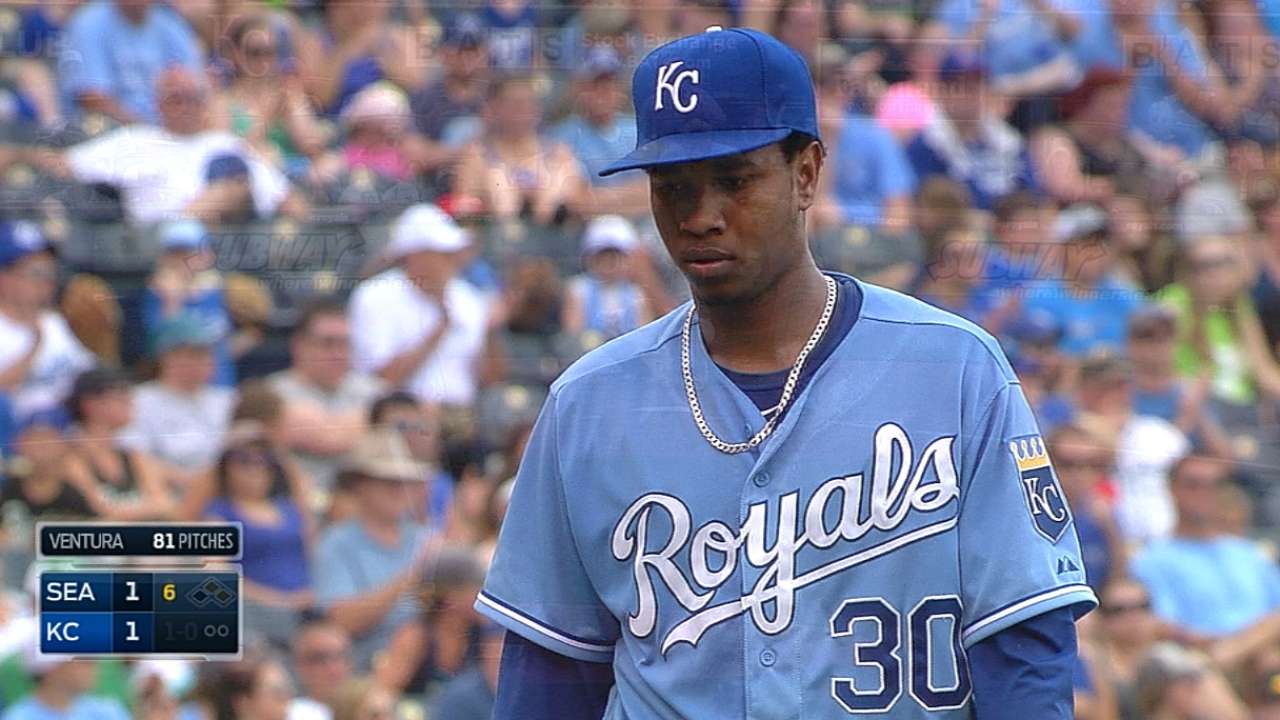 KANSAS CITY -- Yordano Ventura had his start on Saturday interrupted by rain.
The rookie right-hander only threw four innings in the Royals' 6-2 loss to the Angels, but it wasn't due to the quality of his pitching.
Ventura allowed two runs and seven hits in four frames, but a rain delay shelved the starter when the game resumed three hours, 58 minutes later.
"Obviously, I was disappointed. I was prepared to pitch, and I wanted to go back out there, but there was no way I was going to go back out after that rain delay," Ventura said.
It marked Ventura's seventh straight game allowing at least six hits. He's posted a 3.26 ERA in 88 1/3 innings this season.
Jackson Alexander is an associate reporter for MLB.com. This story was not subject to the approval of Major League Baseball or its clubs.