Ibanez: Royals 'my favorite opportunity'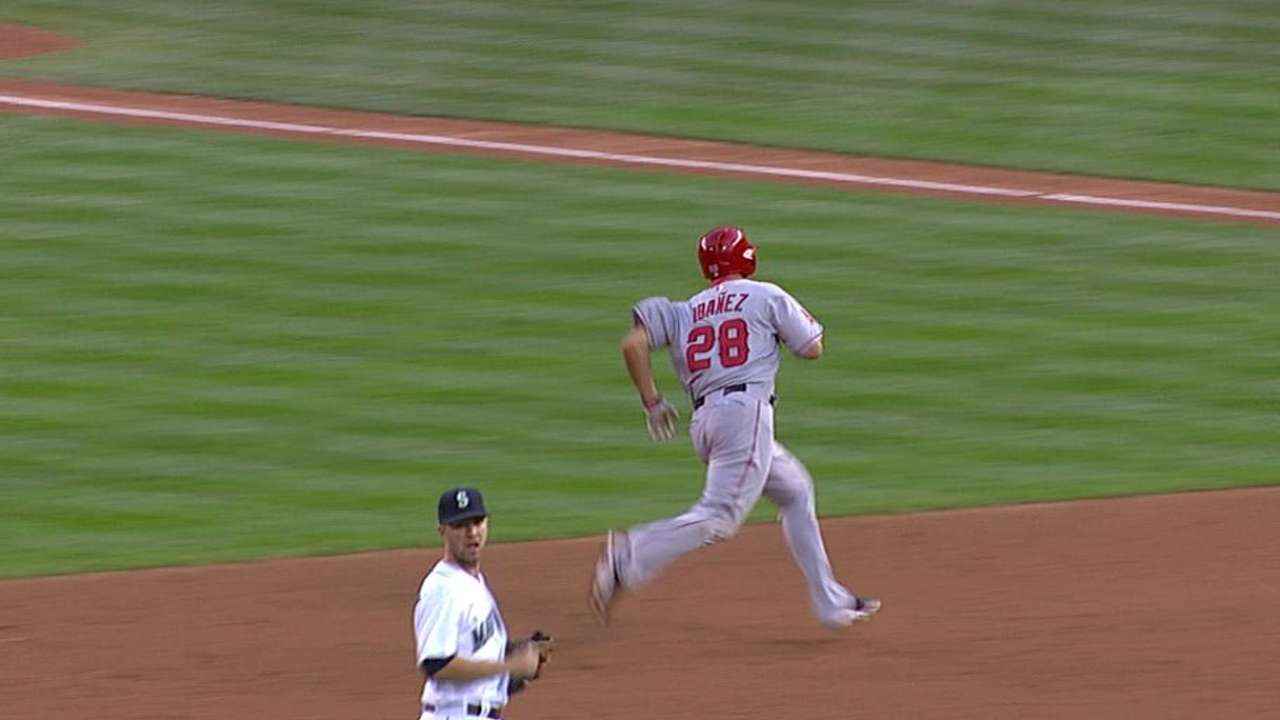 MINNEAPOLIS -- Raul Ibanez was looking for something familiar in the visitors' clubhouse at Target Field on Monday afternoon.
Eleven years removed from his last game as a member of the Royals, he did not recognize any of the names of the jerseys hanging in the locker stalls. Finally, he caught sight of one that read "CHEN," and he breathed a sigh of relief.
"There we go," Ibanez said. "Right there."
Ibanez, 42, and 37-year-old pitcher Bruce Chen were never teammates, but Chen is closer in age than most of Ibanez's new colleagues.
"He's young," Ibanez said, flashing a smile.
Kansas City's newest acquisition is back in Royal blue to help the team make its first postseason push since 1985.
"I've been in from the other side, and when you're playing against them, you look at that team and you realize how far the organization has come, and how much progress they've made," he said. "With the changes they've made in the last few years, it's been really impressive to be on the other side watching a lot of these guys develop into star-quality players."
After being released by the Angels on June 21, Ibanez had "more than five" suitors, he said, but decided that Kansas City is the right place for him to play.
"You're always flattered by all the interest from the clubs, but this was my favorite opportunity, for sure, because of what this club can do," he said.
Manager Ned Yost said that the Royals had no second thoughts about bringing in Ibanez.
"We've been talking about this move from the minute Ibanez got released," Yost said. "We knew there was a chance, after he got released, that there could be an opportunity for him here.
"We're just looking to score some runs. We're not looking for him to complement anybody. We think that he's got plenty left in his game, and we think he's going to help us score more runs."
Ibanez plans to soak up the clubhouse atmosphere on Monday and get acclimated to his new home.
"I'm just going to be myself and try to help this team anyway I can," he said. "I'll try to be a productive member of this club, and hopefully I can be a part of something special in Kansas City."
Dick Kaegel is a reporter for MLB.com. Alex Smith is an associate reporter for MLB.com. This story was not subject to the approval of Major League Baseball or its clubs.