Tallies aside, Escobar playing like an All-Star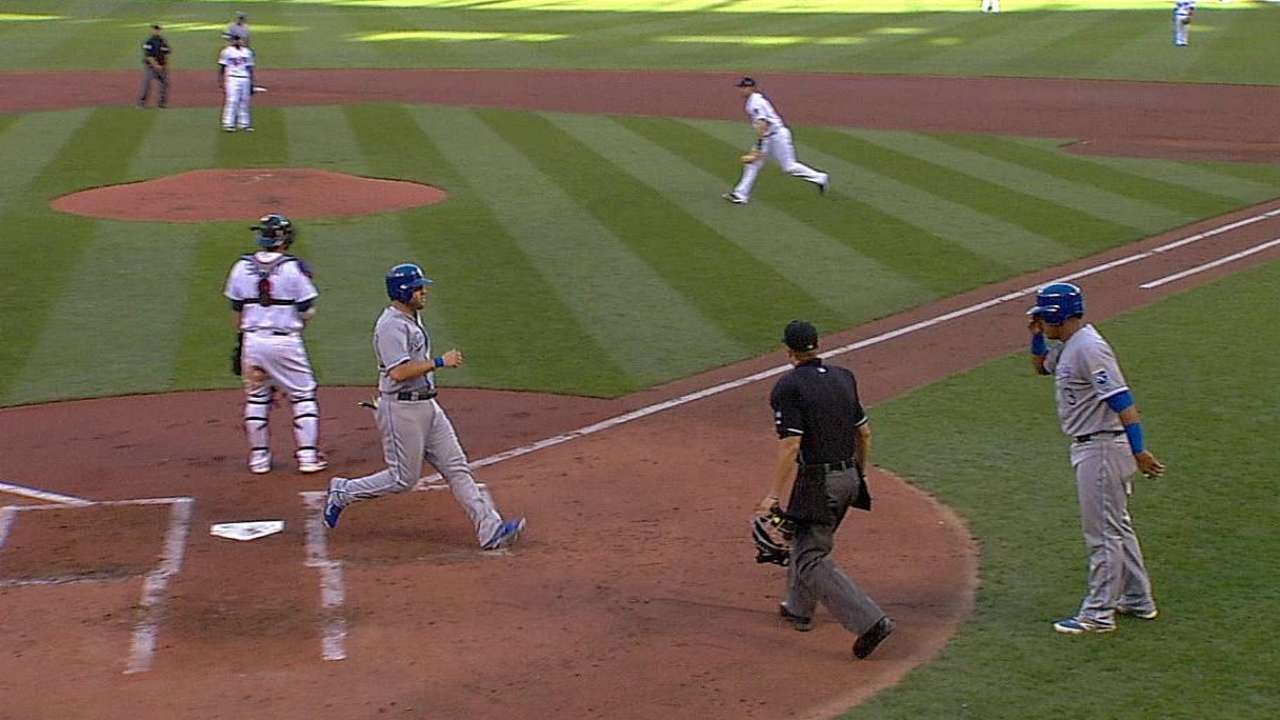 MINNEAPOLIS -- You won't find his name on any of the recent ballot updates, but shortstop Alcides Escobar, 27, has been playing like an All-Star.
Escobar improved his season average to .295 on Monday with a four-RBI performance against Minnesota and has hit .374 in his past 27 games.
"This is the best year of his career, because he's much more focused, and he's much more in tune to the game," manager Ned Yost said. "He's just having a great year."
Entering Tuesday, Escobar's average was second-best among American League shortstops (Chicago's Alexei Ramirez is hitting .298), and he was tied for second with 85 hits, tied for first with 23 doubles and fifth with 28 RBIs.
So although he is not among the top five vote-getters for his position, that could change in the next few days if he continues his hot hitting.
Alex Smith is an associate reporter for MLB.com. This story was not subject to the approval of Major League Baseball or its clubs.