Numerology: Uni swaps could bring Royals luck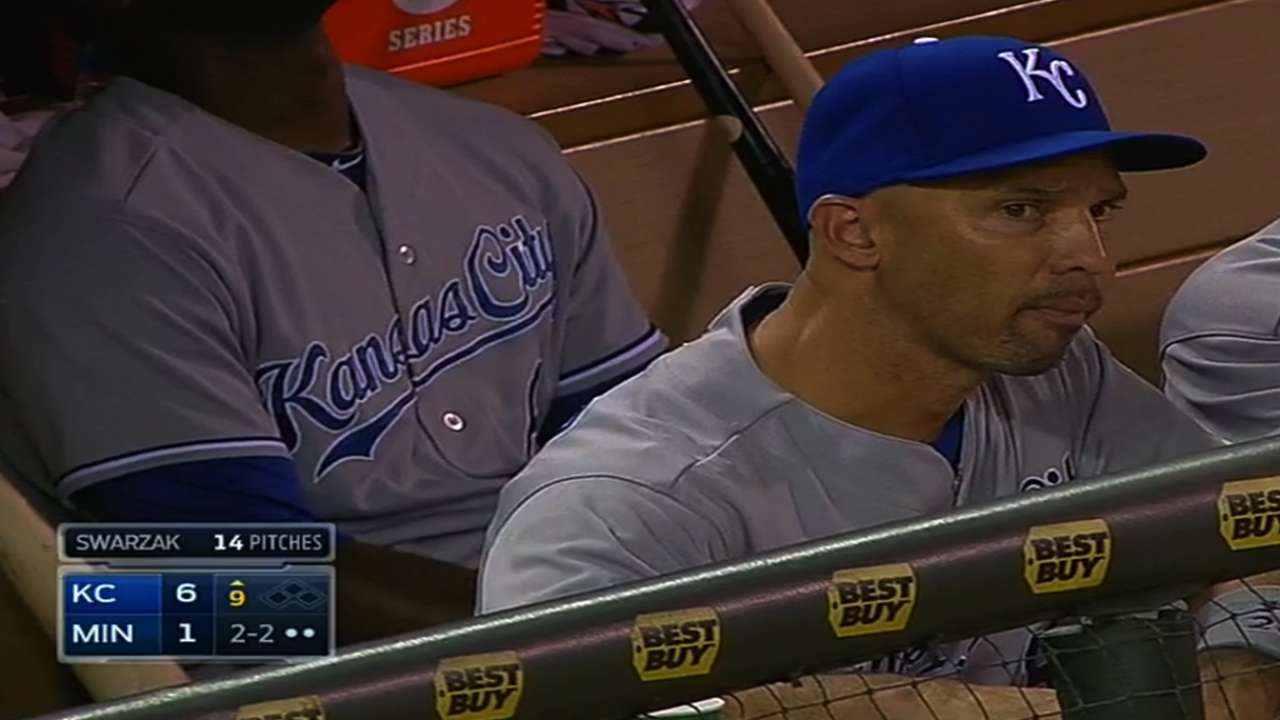 MINNEAPOLIS -- When the Royals signed Raul Ibanez on Monday, they might have introduced some World Series mojo into the clubhouse, but not for any obvious reasons.
Ibanez took No. 18, so first-base coach Rusty Kuntz switched to No. 15, which he wore as a member of the Tigers in 1984, when Detroit won the World Series.
"There's a little bit of attachment to that number," Kuntz said. "Hopefully, it works out over here, and we can get to the World Series again. That would be cool."
Ibanez last wore No. 18 in 2003, his final year with Kansas City. Former bench coach Chino Cadahia wore No. 15 last season, and Kuntz previously wore it for the Royals in 2010, when catcher Jason Kendall requested No. 18.
Kuntz was fine with the switch when Ibanez asked for the number on Monday.
"Whatever works for him, works for me," Kuntz said.
Alex Smith is an associate reporter for MLB.com. This story was not subject to the approval of Major League Baseball or its clubs.