Ibanez oldest Royals player to belt home run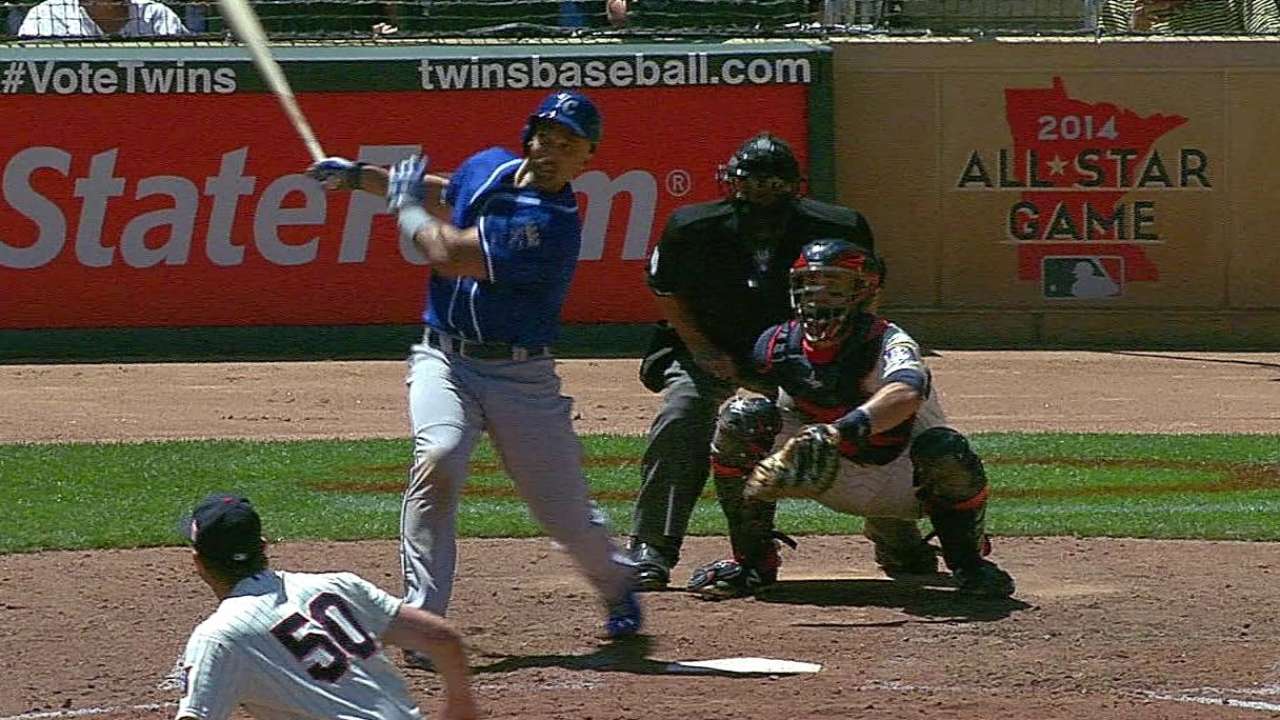 MINNEAPOLIS -- Fans only needed to wait 3,936 days to see another home run by Raul Ibanez in a Royals uniform.
His solo shot in Wednesday's 4-0 win over the Twins -- 377 feet into the right-field porch at Target Field -- was Ibanez's first blast for the Royals since Sept. 22, 2003. As a result, the 42-year-old outfielder became the oldest Royals player to hit a home run.
Ibanez was signed on Monday after the Angels cut him on June 21, and he's gone 3-for-8 in two games since his return.
"When we signed him, we talked to a lot of people, and all of our scouts," manager Ned Yost said. "And a lot of people said they felt that he still had a lot left to his game. He's showing that."
Ibanez's fourth home run of the season wasn't terribly important to Kansas City's victory -- the score was 2-0 at the time -- but it confirmed Yost's convictions.
"He's always had power," Yost said. "The change of scenery, I think, is going to do him good."
Alex M. Smith is an associate reporter for MLB.com. This story was not subject to the approval of Major League Baseball or its clubs.