Aoki eligible to return, but isn't yet 100 percent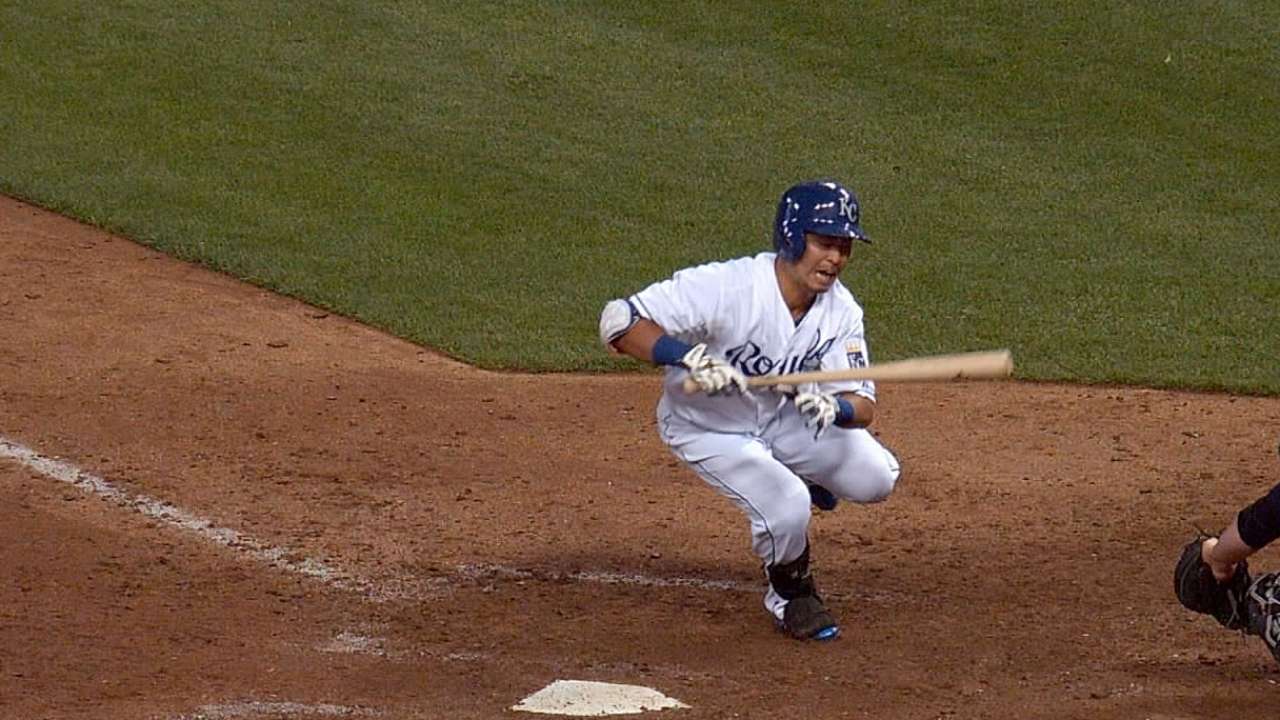 CLEVELAND -- Right fielder Nori Aoki is eligible to come off the disabled list on Friday, but it'll be a while longer before he's back in the Royals' lineup.
Aoki has been out since June 21 with a strained left groin, and he says he's making good progress.
"Really good," Aoki said. "I took some fungoes outside and I didn't feel anything at all. I am able to do everything I wanted to do."
A Minor League rehabilitation assignment awaits Aoki, but there's still no date set for that.
"It's still day to day, we haven't really determined when," Aoki said. "But not feeling anything today, mentally, it's a big step for me."
Aoki wants to come back as soon as possible.
"Of course, but at the same time, I don't want to come back and injure it again. I want to be able to contribute to the team, so I want to come back 100 percent," Aoki said.
Aoki was hitting .263 with 36 runs and 14 RBIs as the leadoff batter when he was injured. Lorenzo Cain has taken his spot in the batting order and, at times, in right field as well. On Friday night against the Indians, Raul Ibanez was in right and Cain back in center field.
Dick Kaegel is a reporter for MLB.com. This story was not subject to the approval of Major League Baseball or its clubs.