Yost shakes up order, slides Butler down to No. 6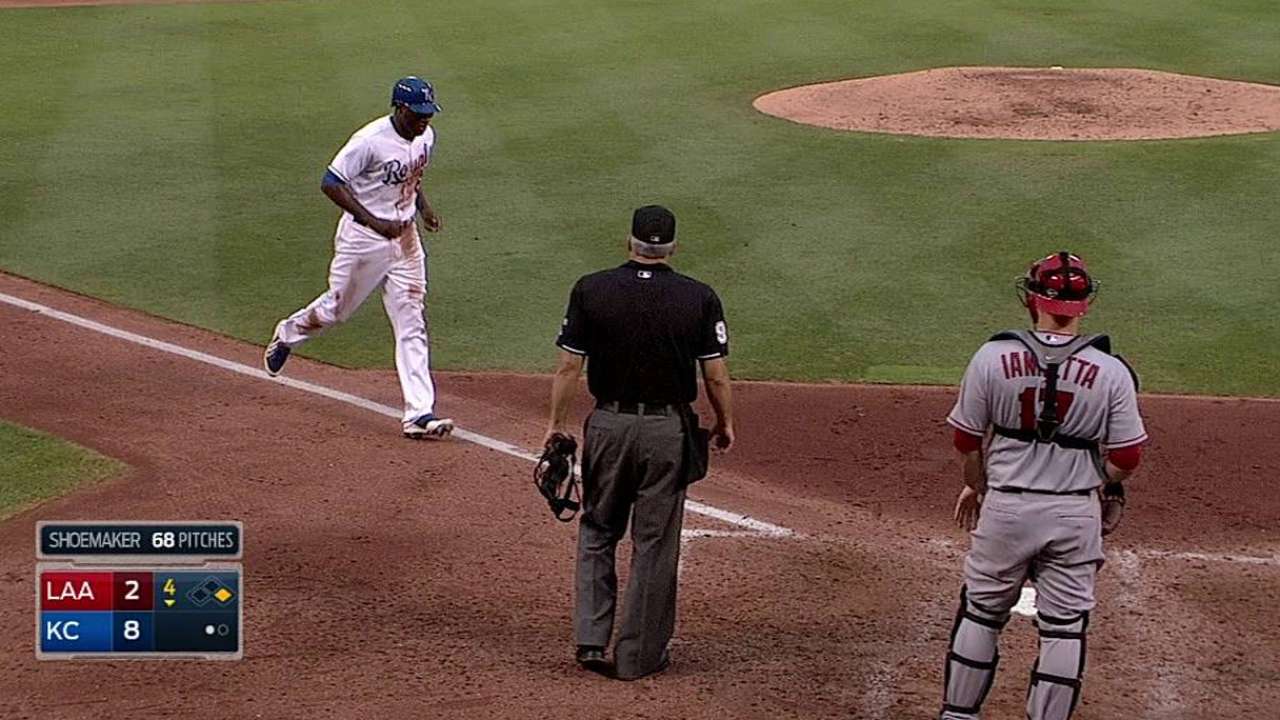 CLEVELAND -- Billy Butler has fallen on hard times and, on Saturday night, he fell in the Royals' batting order as well. Butler was dropped from third to sixth.
"He's just in kind of a funk," manager Ned Yost said. "He was really swinging the bat until we went on this road trip. He was doing fine."
Indeed, Butler was 1-for-19 (.053) in the first four games of this trip. Perez, meantime, was 6-for-15 (.400).
In their new alignment in a 7-3 loss to the Indians, Perez was 1-for-4 with a single and Butler went 2-for-4, both singles. Neither had an RBI, and Butler twice made the third out with two runners on base.
"I had a couple chances -- I was the tying run … and it just didn't work out." Butler said.
Butler had no complaint about being dropped in the order.
"We haven't scored runs consistently, so he's got to continue to change it up. I've got really no argument for it," Butler said after the game.
"I'm just not in a groove right now. It's kind of been that way -- hot and cold for me this year -- and I've been consistent my whole career. It's one of those things that's really frustrating."
Yost doesn't like to juggle his lineup very much, but occasionally he'll decide to go with the hot hand.
"Salvy's been as hot as anybody in baseball the last two weeks and I don't know how many RBIs he's gotten -- not many," Yost said. "He's hitting the ball really well and not much production to show for it, because nobody's on in front of him."
Go back to the 12 games prior to Saturday night and Perez was 15-for-43 (.349) with just three RBIs, and two of those came on his home runs. In the same 12 games, Butler was 8-for-48 (.167) with two RBIs.
"That's just how it is. I got into a rut there pretty quick," Butler said. "That's how quick baseball can get you."
Butler was confident his game would come around.
"The second half will be fun," Butler said. "My swing will be where it needs to be."
Dick Kaegel is a reporter for MLB.com. This story was not subject to the approval of Major League Baseball or its clubs.