Moustakas working to beat defensive shifts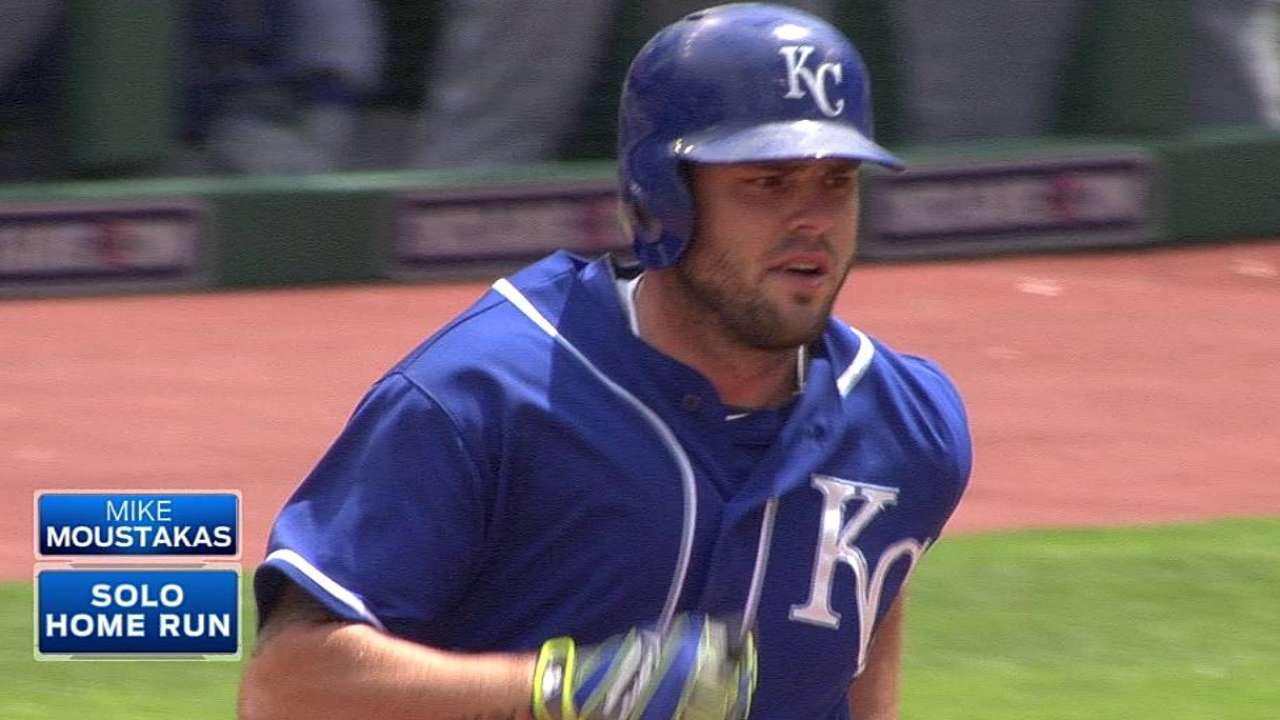 ST. PETERSBURG -- So why doesn't Royals third baseman Mike Moustakas punch more balls into left field to beat the extreme right-field shift most clubs use against him?
Manager Ned Yost noted that one reason is that he's a left-handed hitter who happens to be a right-handed thrower. Because Moustakas' strong hand is lower on the bat, he tends to pull the ball into right field.
"So his top hand is not as strong as if he was a right-handed hitter. His dominant hand is his bottom hand," Yost said. "So when you get pitches out there, your top hand has be able to, boom, hit that way."
Moustakas did stroke an outside pitch for a single into left field to beat the shift during the Cleveland series.
"So, yeah, he's working on it," Yost said.
Moustakas agreed that it's much more difficult for him than, say, Eric Hosmer who is left-handed both hitting and throwing.
"People really don't think about that stuff," Moustakas said. "Hoz is left and left and his left hand is the strongest, so he's able to drive the ball that way [to left field] with his top hand. That's what makes me a good pull hitter, that my bottom hand is dominant."
Because of that, teams use that extreme shift.
"That's exactly why," he said.
Dick Kaegel is a reporter for MLB.com. This story was not subject to the approval of Major League Baseball or its clubs.