Gordon's brother playing with indy T-Bones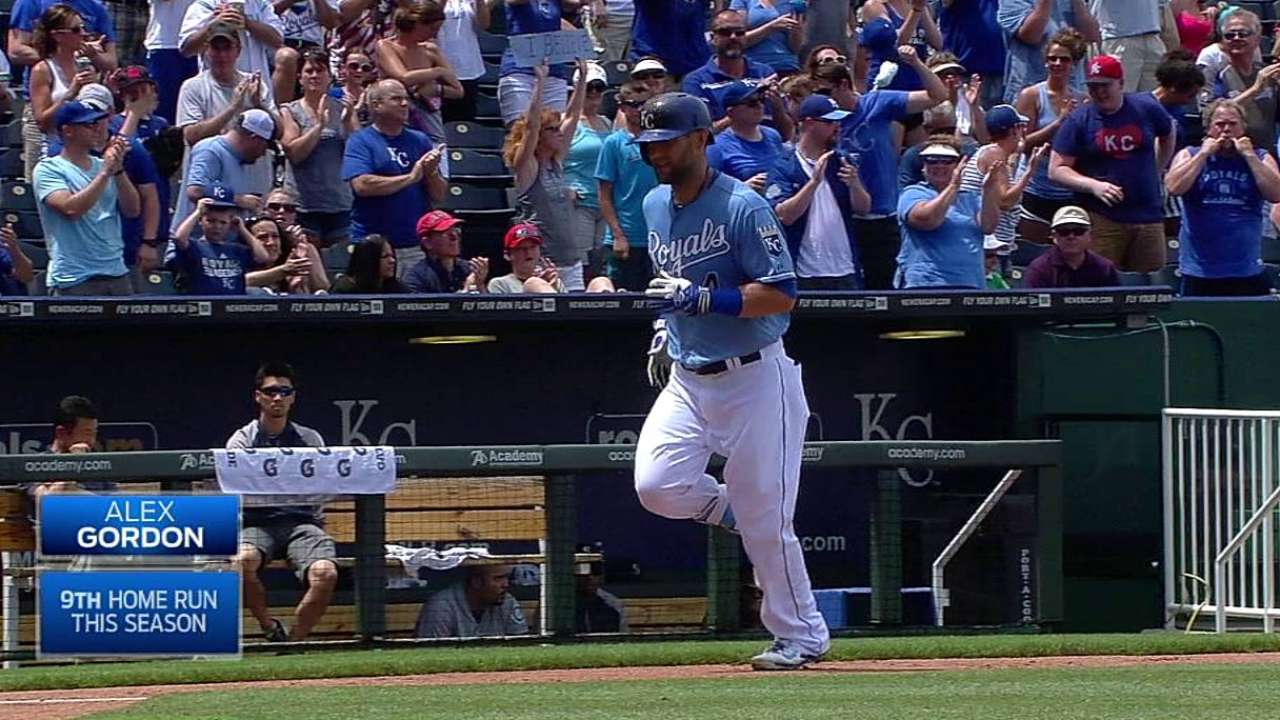 ST. PETERSBURG -- Left fielder Alex Gordon's youngest brother, Derek Gordon, is also playing professionally in Kansas City -- with the independent league T-Bones.
"He wants to keep playing. Hopefully, he can make a step up from independent ball, but right now it's the T-Bones," Gordon said.
Derek, who pitched for Park University in suburban KC, didn't get selected in the recent First-Year Player Draft, so he signed with the T-Bones.
"We were hoping like a lot of families do, but not everyone gets that opportunity, so he's trying to find a way to get in," Gordon said.
Derek's first start for the T-Bones resulted in a seven-inning shutout over Sioux Falls, 10-0, in a doubleheader.
"Tall, lanky kid. He's like 6-4, skinny. A pitcher's body," his brother said.
Dick Kaegel is a reporter for MLB.com. This story was not subject to the approval of Major League Baseball or its clubs.