Salvy gearing up for first All-Star Game start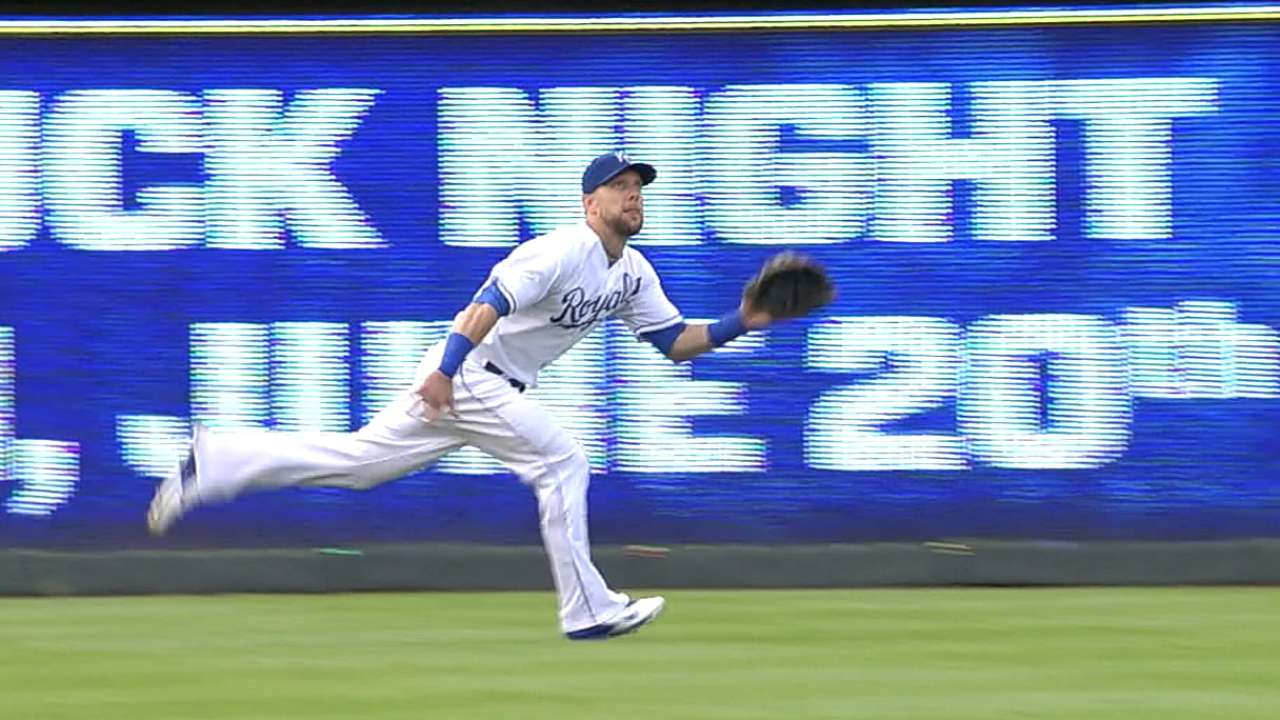 ST. PETERSBURG -- Salvador Perez says he's excited about getting to start the All-Star Game on July 15 at Target Field as the American League catcher, but probably not more than his mother, Yilda.
"She's happy, she's coming to Minneapolis," he said.
Perez's mother, in fact, moved up her plans to return from Venezuela to visit her son so she could see the All-Star Game.
Closer Greg Holland, who'll join Perez and left fielder Alex Gordon on the AL roster, called the starting assignment well-deserved.
"The only bad part is, I told him he was going to have to catch all nine in case I got to throw," Holland said.
In last year's game at New York's Citi Field, all three Royals entered the game in the seventh and Perez caught Holland as he faced two batters.
"He's a special player, defensively and offensively. He's really just scratching the surface, as far as being a young guy," Holland said. "You don't even realize he's 24, it seems like he's a veteran the way he manages a game, the way he controls the running, the way he blocks balls. I think his capability hitting is kind of undervalued because he's such a good defensive catcher. The kid can really hit, too."
Perez got the starting nod from his fellow players because the fan-elected starter, the Orioles' Matt Wieters, is out for the season. The last Royal to start an All-Star Game was right fielder Jermaine Dye in 2000. The only other Royals catcher to start an All-Star Game was Darrell Porter in 1979.
"It's a special moment for him and it's great that our team is starting to get recognized individually," Holland said.
Dick Kaegel is a reporter for MLB.com. This story was not subject to the approval of Major League Baseball or its clubs.