Aoki working to join crowded Royals outfield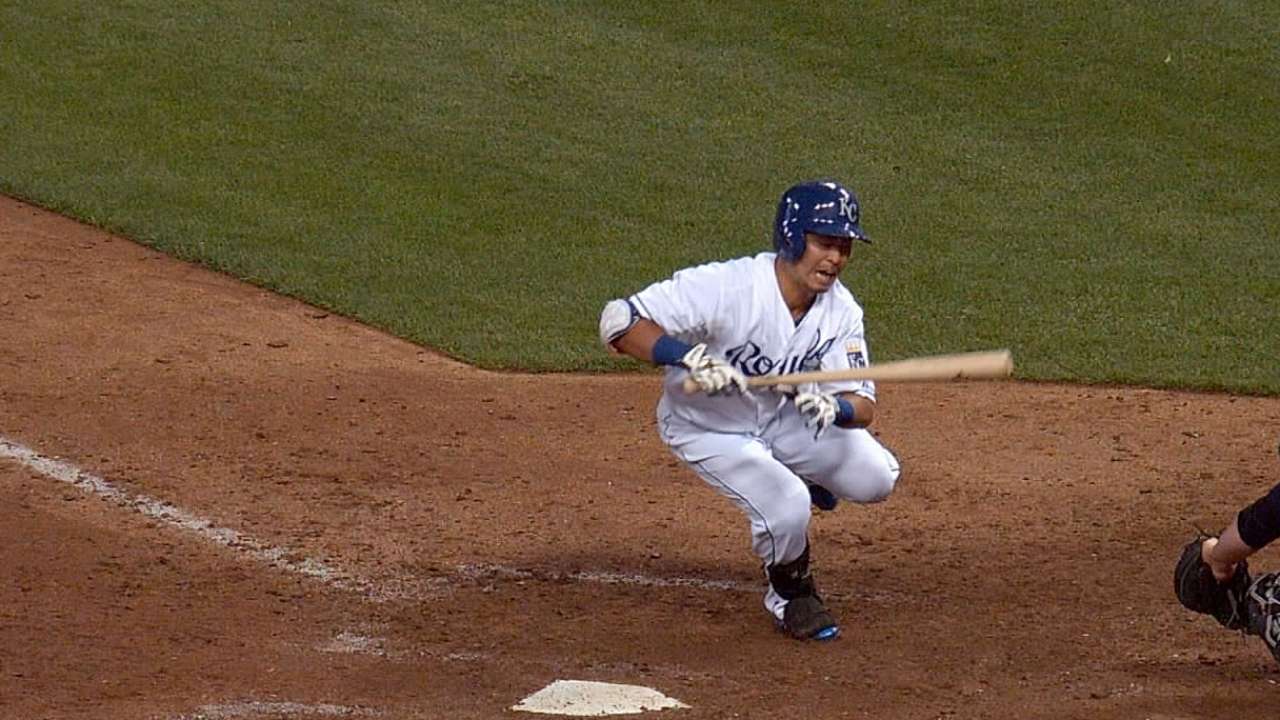 ST. PETERSBURG -- Right fielder Nori Aoki has started his rehab assignment with Double-A Northwest Arkansas -- he went 0-for-3 in his first game -- but when he returns, the Royals will face a roster crunch.
The Royals would have five outfielders with Jarrod Dyson and Raul Ibanez figuring as the backups to Alex Gordon, Lorenzo Cain and Aoki. Dyson has been valuable -- he's hitting .298 with 14 steals and providing terrific defense -- and Ibanez figures as an important veteran off the bench even though he was just 3-for-19 in his first five games.
"He's just now getting back in the swing of things," manager Ned Yost said of Ibanez. "I've watched him in batting practice. I mean, the guy hit 29 homers last year. He's got that quick-strike capability in his swing."
Carrying five outfielders would mean dropping a backup infielder of which there now are two -- Danny Valencia and Christian Colon. There's no urgency for a decision, however, because Aoki's rehab is likely to stretch through the All-Star break which ends on July 17.
"Until Nori comes back, we want to give [Ibanez] the opportunity to get himself going," Yost said. "Once Nori comes back, [Ibanez] fits a spot. He's a power bat off the bench, he can spell some guys in the outfield. He can play some first."
And when roster crunch time arrives?
"That's a tough decision. I don't know, to be honest with you," Yost said.
Dick Kaegel is a reporter for MLB.com. This story was not subject to the approval of Major League Baseball or its clubs.