Downs providing quality relief in Royals' 'pen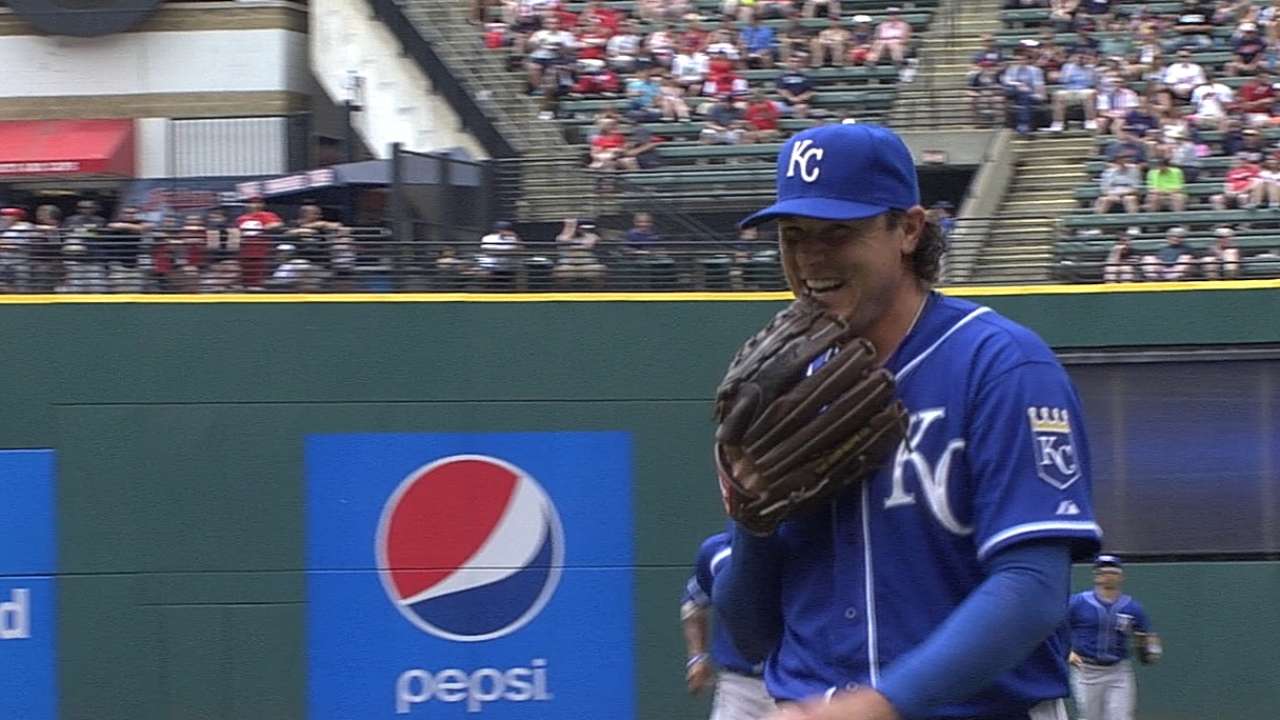 ST. PETERSBURG -- Scott Downs has fit well in the Royals' bullpen.
Signed primarily to be a left-handed situational pitcher, he worked one scoreless inning in each of his first two games. Right-handed hitters were 1-for-4, while lefties 0-for-3. So, he retired six of seven hitters.
"Should have been six of six because Moose normally makes that play," manager Ned Yost said.
The reference was to a single by the Rays' Ben Zobrist that got past third baseman Mike Moustakas in Monday's 6-0 win.
Downs signed 10 days after being released by the White Sox.
"I've had a clear head. Those 10 days can kind of open your eyes a little bit," Downs said before Tuesday's game. "So now when I'm going into pitch, the focus is on that moment. And that's it. I'm having fun so far ever since I've been here."
The Royals' Raul Ibanez, a left-handed batter, was just 3-for-17 against Downs over the years.
"He's got a great sinking fastball and he's got a big, slurvy breaking ball, and he comes right at you," Ibanez said. "He's as tough a lefty as there is."
Ibanez isn't the only Royals hitter to have trouble with Downs. Eric Hosmer was just 2-for-11 and Alex Gordon 2-for-10 against him.
"I am glad we're on the same team," Ibanez said.
Dick Kaegel is a reporter for MLB.com. This story was not subject to the approval of Major League Baseball or its clubs.