Moustakas sidelined by flu for finale against Rays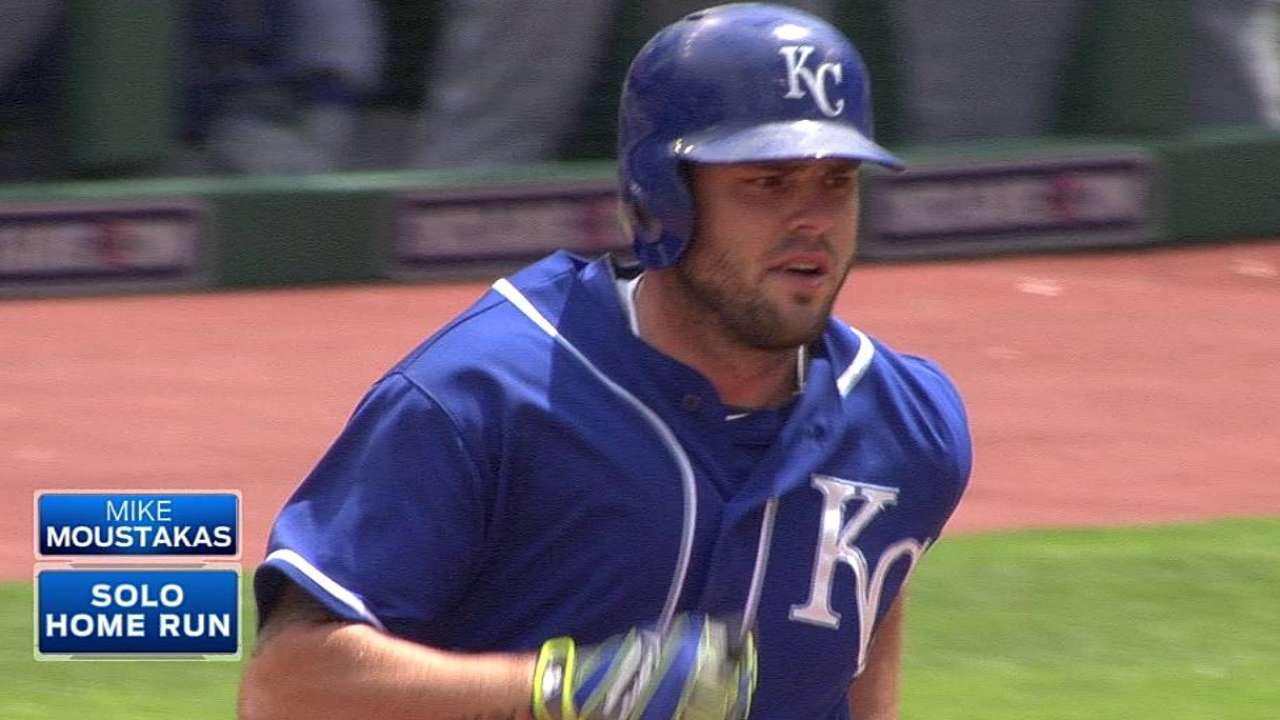 ST. PETERSBURG -- Third baseman Mike Moustakas joined the growing roster of medically afflicted Royals players on Wednesday.
Moustakas was bumped from the starting lineup against the Rays because of flu.
"He was throwing up all night," manager Ned Yost said before the rubber game.
Moustakas' left-handed bat was supposed to be in the lineup against Rays right-hander Alex Cobb, but Moustakas' right-handed counterpart, Danny Valencia, took his spot.
"Moose is in the training room looking like death warmed over," Yost said.
Left fielder Alex Gordon was also scratched because of a sprained right wrist and starting pitcher Jason Vargas was in the hospital, awaiting appendix surgery.
"I heard [Vargas] was sick, then Moose came in sick and now I'm like, 'Oh, Lord, I hope this isn't an epidemic,'" Yost said. "But everybody [else] is doing OK."
Dick Kaegel is a reporter for MLB.com. This story was not subject to the approval of Major League Baseball or its clubs.