Shields visits dog named 'Big Game James'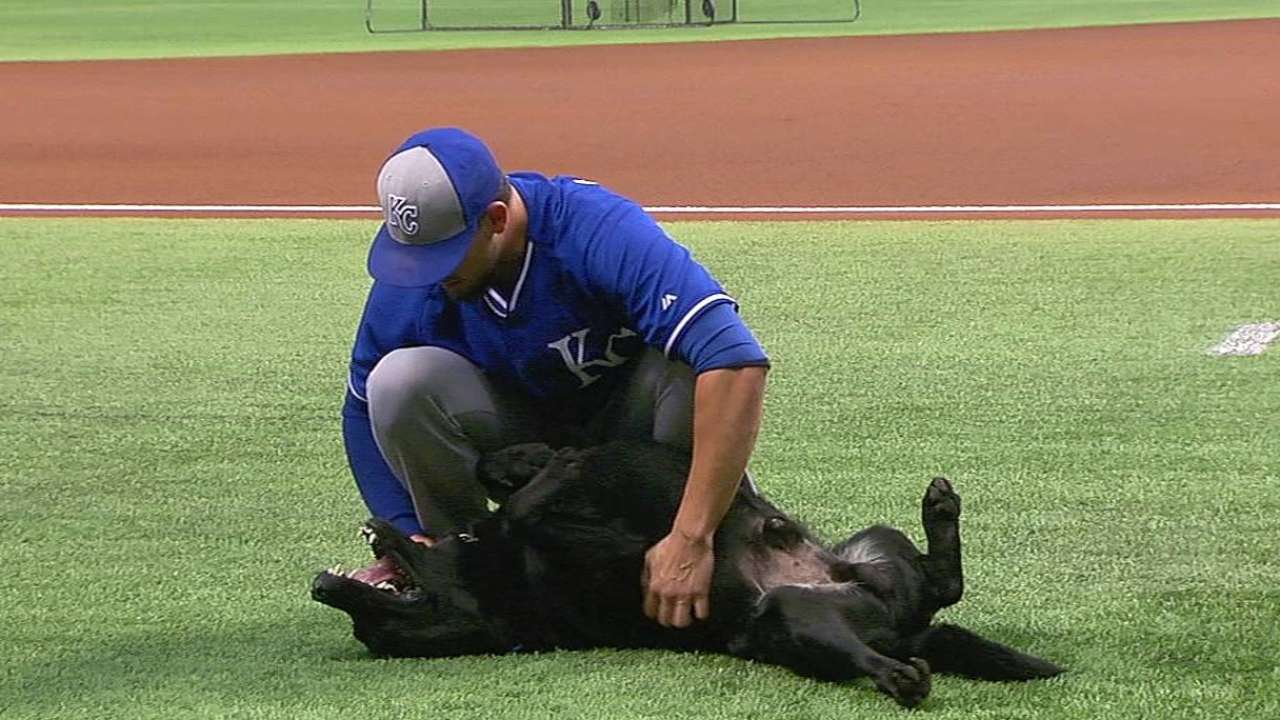 ST. PETERSBURG -- Pitcher James Shields might be with the Royals now, but he's still a favorite in the Tampa Bay area.
Shields entered the Royals' clubhouse leading a black Labrador retriever which, he said, a Rays fan had named "Big Game James" in his honor and was an American Kennel Club grand champion. He had a framed certificate to prove it.
"If you want to be a champion, touch him," Shields told his teammates.
Salvador Perez petted the dog and Bruce Chen successfully told him to "sit." Shields said they didn't have to call the dog "Big Game James." Too formal.
"Call him 'Shieldsy,'" he said.
Dick Kaegel is a reporter for MLB.com. This story was not subject to the approval of Major League Baseball or its clubs.