Legendary scout Stewart promotes book at Kauffman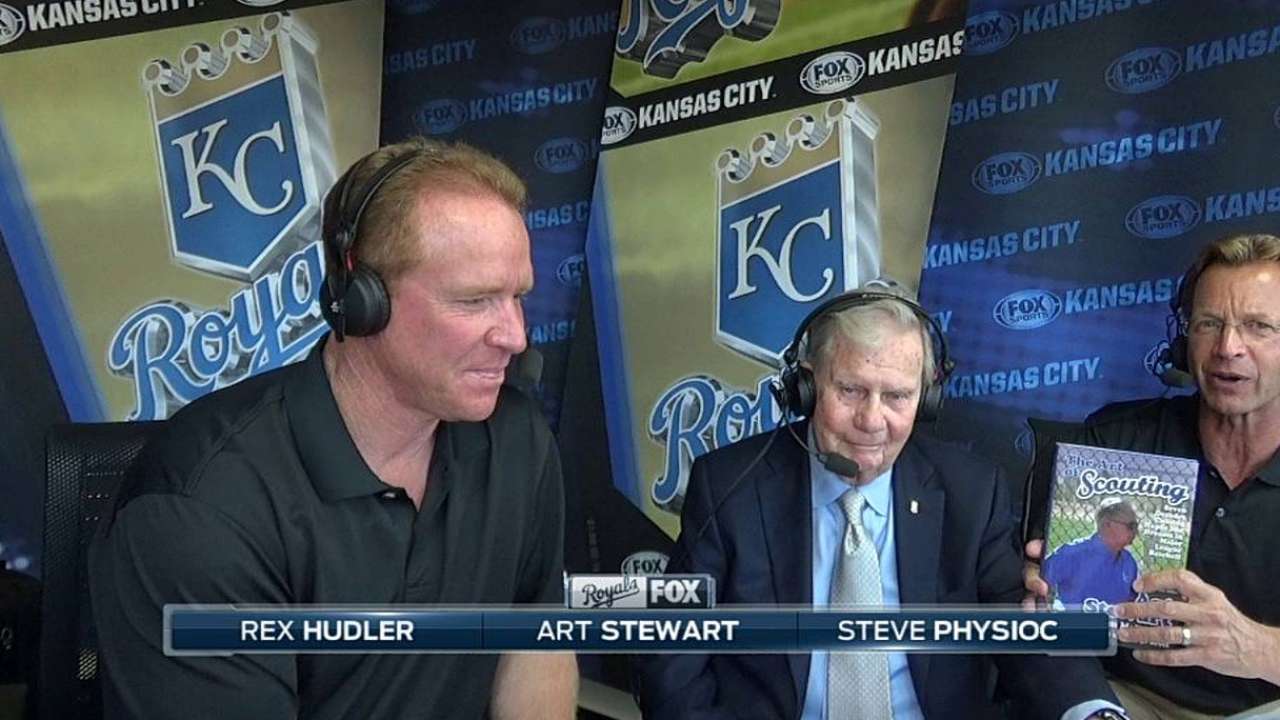 KANSAS CITY -- Art Stewart, a legendary figure among Major League scouts, met the media on Thursday at Kauffman Stadium to promote his new book.
His purpose in writing "The Art of Scouting" with Kansas City Star columnist Sam Mellinger was to emphasis the importance of scouts in baseball.
Hall of Fame executive Branch Rickey, Stewart noted, said, "The scouts are the faceless men of baseball. They're the lifeline. Without them, there would be no players to develop, and you wouldn't see these players up in the Major Leagues."
Stewart has sent many players to the Majors in his six decades of scouting.
"When you go out to a game, a lot of people don't realize that every player on that field has been found by a scout," Stewart said. "Whether it's the cornfields of Nebraska ... or a little poverty-stricken town in the Dominican Republic. Some scout found that player. I wanted to really convey what a scout's life is like, their ups and downs, and tell their story."
Stewart tells a lot of his own stories, dating back to being hired as a scout at age 26. He's still going at it for the Royals at age 87.
The book was published by Ascend Books.
"I can't think of a better individual to tell the story of the scout and all the experiences and the passion they have for the game and what they represent than Art," general manager Dayton Moore said.
Dick Kaegel is a reporter for MLB.com. Teddy Cahill is a reporter for MLB.com. Follow him on Twitter at @tedcahill. This story was not subject to the approval of Major League Baseball or its clubs.