Holland recalls momentous 2013 ASG entrance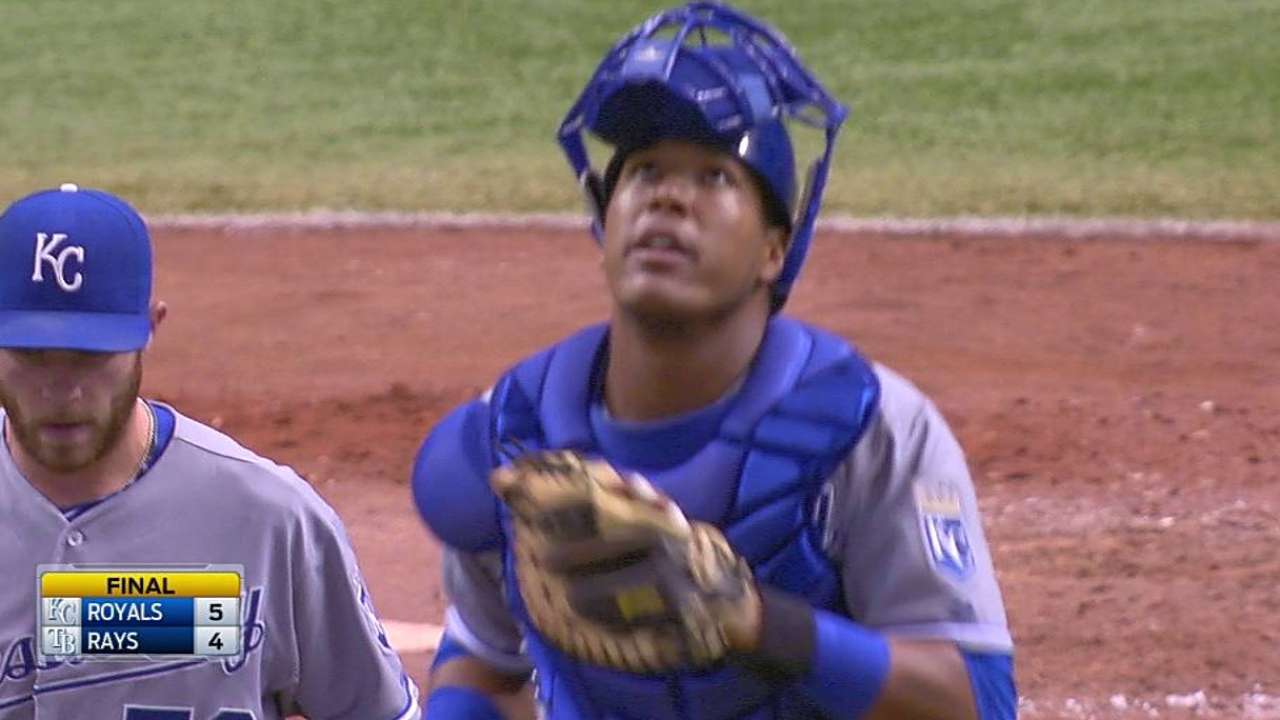 KANSAS CITY -- Now it can be told.
Royals closer Greg Holland was a bit nervous as he prepared to pitch in his first All-Star Game last year at Citi Field.
Holland, a last-minute replacement on the American League roster, had to make hasty arrangements to get his family to New York. So things were hectic, but finally, on the big night, he was warmed up and ready to go into the game.
On Thursday, with prompting from club publicist Mike Swanson at an All-Star media session, Holland told about his wayward entrance into the game.
It was the seventh inning, and Holland charged out of the bullpen gate. He already was apprehensive, not wanting to let the AL lead slip away and ruin Mariano Rivera's chance for a farewell All-Star save.
"I'm not used to going in in the seventh inning and ... I put my head down and ran out there," Holland recalled.
"When I start running in, I'm noticing no one else is out there. 'What's going on? Did I run out for the National League squad, and they're just laughing at me?'
"When I got to the mound, I was staring Marc Anthony in the face, and he was about to sing 'God Bless America.' So I kind of casually just started slowly walking back toward our dugout, and I was outside standing on the warning track while he sang."
After Anthony finished, Holland went to the mound and pitched to All-Star batterymate Salvador Perez as if nothing had happened.
"I thought I was going to catch flak for a long time, but I never really got a whole lot of sarcasm from it, so that was good," he said.
"I don't think anybody noticed," said fellow All-Star Alex Gordon.
But it was an All-Star moment that Holland won't forget.
Dick Kaegel is a reporter for MLB.com. Teddy Cahill is a reporter for MLB.com. Follow him on Twitter at @tedcahill. This story was not subject to the approval of Major League Baseball or its clubs.