After appendectomy, Vargas on DL; Coleman recalled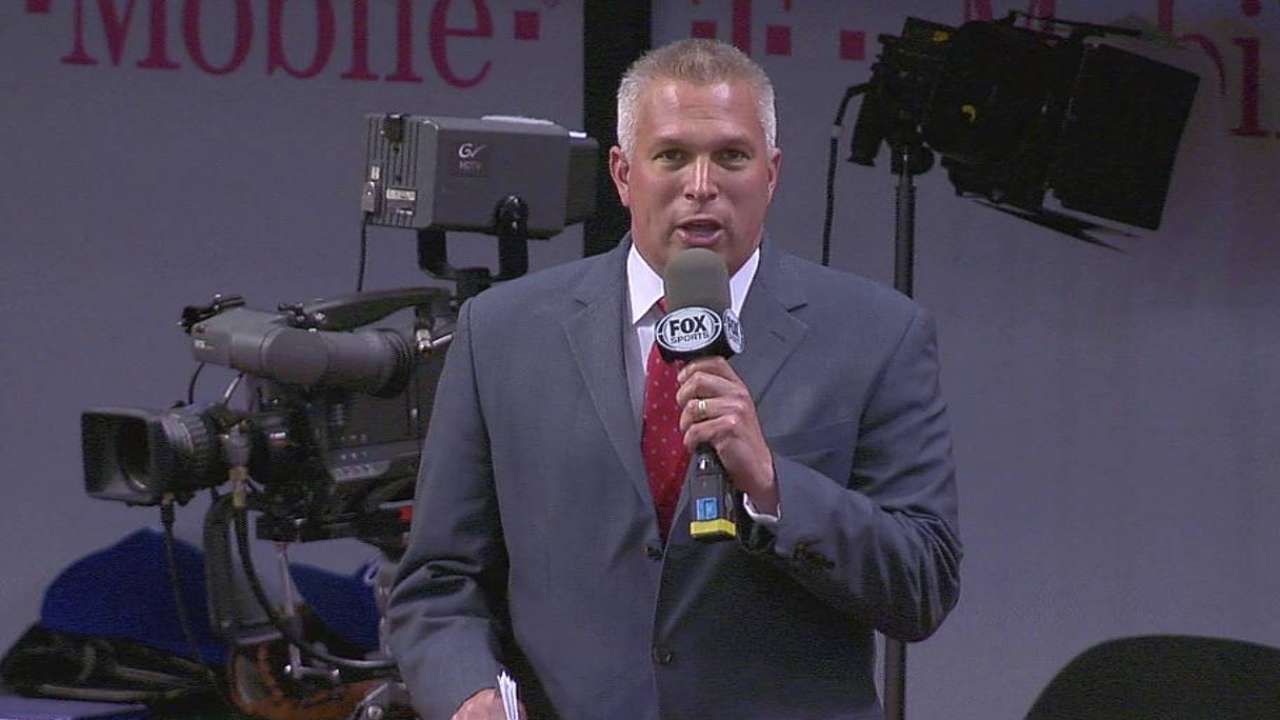 KANSAS CITY -- Pitcher Jason Vargas, after undergoing an appendectomy, was placed on the disabled list on Thursday, and right-handed reliever Louis Coleman was recalled to take his roster spot.
Vargas had surgery on Wednesday night after being stricken at the team's hotel in St. Petersburg, Fla.
"Vargy had his surgery last night, and no complications. He'll spend today in the hospital and probably fly back to Kansas City tomorrow," manager Ned Yost said on Thursday. "So he's on the road to recovery."
There's still no forecast in regard to how long Vargas might be out of action. He is 8-4 with a 3.31 ERA in 19 starts this season, his first with the Royals.
Another left-hander, Bruce Chen, will start in Vargas' place against the Tigers on Sunday in the finale of the four-game series.
Coleman is back for his third stay with Kansas City this season. In 2013 he posted a 3-0 record and 0.61 ERA in 27 games but 2014 has provided more of a challenge. In 18 games his ERA was 6.41; in 19 2/3 innings, he gave up 26 hits and 12 walks.
"[Senior advisor] Art Stewart saw Louis throw his last four outings and said he was back to where he was last year, and I trust Artie's evaluations," Yost said.
Coleman twice was optioned to Triple-A Omaha and tasked with getting his velocity back, which, according to Stewart, he's done.
Unfortunately, he had a rough return, giving up four runs, five hits and a walk in 1 2/3 innings of Thursday night's 16-4 loss to the Tigers.
Dick Kaegel is a reporter for MLB.com. Teddy Cahill is a reporter for MLB.com. Follow him on Twitter at @tedcahill. This story was not subject to the approval of Major League Baseball or its clubs.