Ventura available in KC's 'pen for Tigers finale
Rookie will be ready if called upon in veteran Chen's first start since April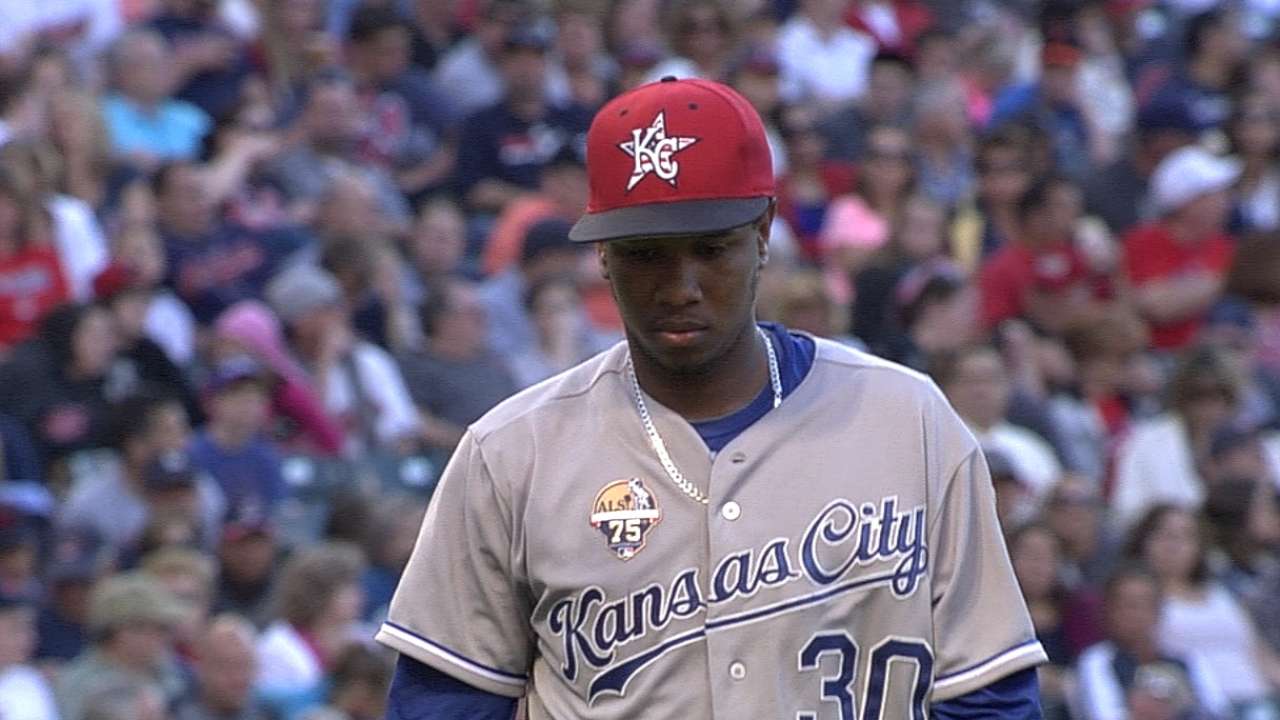 KANSAS CITY -- Yordano Ventura has pitched in 20 Major League games, all of them starts, but he might get a chance out of the bullpen on Sunday.
Ventura will be stationed to back up veteran left-hander Bruce Chen, who is making his first start since April 24 and only his third appearance since then. Chen missed two months with a back problem.
Just how long Chen might last is an open question.
"I'm ready to do anything I can," Chen said. "If they want me to go out there and throw 100 pitches, that's what I'm going to do. But the most important thing is to try to throw good innings and help the team win."
Even three or four good innings might be enough because with Ventura available because of the coming four-day All-Star break, manager Ned Yost's bullpen is well-stocked if Chen runs into early trouble.
"He'll have plenty of backup. We'll be in good shape. We can bring Ventura out of the pen if we need him," Yost said. "He'll go to the 'pen tomorrow. It's his fourth day [of rest]. He can give us three or four innings. He wanted to go to the 'pen [Saturday], I said no, I'll give you one more day."
Dick Kaegel is a reporter for MLB.com. This story was not subject to the approval of Major League Baseball or its clubs.