Holland looking forward to All-Star experience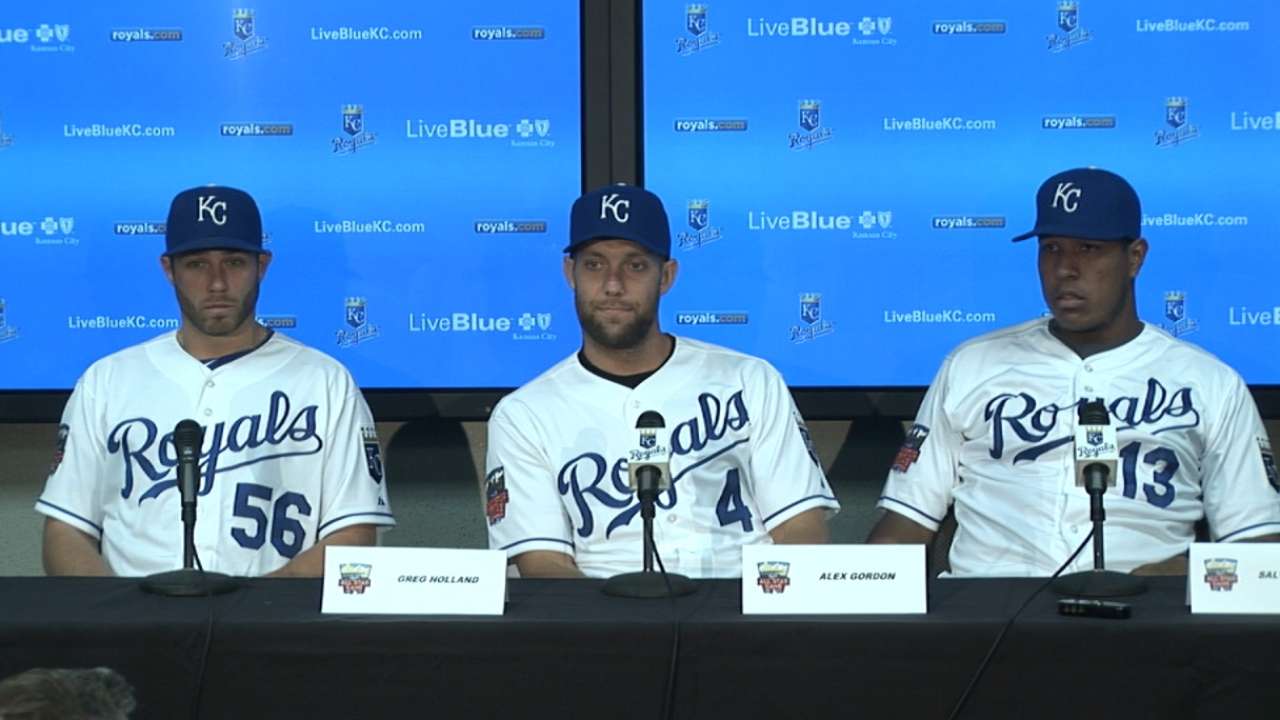 KANSAS CITY -- Closer Greg Holland, along with left fielder Alex Gordon and catcher Salvador Perez, was off to represent the Royals in Tuesday night's All-Star Game at Target Field.
Aside from possibly pitching for the second straight year, what is Holland looking forward to?
"It's hard to hide the fact that [Derek] Jeter's playing in his last All-Star Game," Holland said. "I was fortunate enough to be part of Mariano Rivera's last one last year, so those are moments that I think, at the end of your career, you can really hang onto and take some pride in."
Gordon has been ruled out of playing because of a right wrist sprain, but he will be there. Perez has replaced the Orioles' injured Matt Wieters as the AL's starting catcher.
Holland was a late replacement on the AL squad last year, making for a rather hectic time. This time it'll be a bit different.
"I'll just try to slow it down, because it's kind of a quick two days and you've got family in town, and flights and all this," he said. "So just allow your family to enjoy it, allow yourself to enjoy it -- enjoy your time with your family and enjoy your time with some of the greatest players in the world."
Does Holland have any buddies on other teams he's looking forward to seeing?
"No, I hate all players on other teams," he said, laughing.
Spoken like a true closer.
Dick Kaegel is a reporter for MLB.com. This story was not subject to the approval of Major League Baseball or its clubs.