Trio believes return to ASG shows KC's progress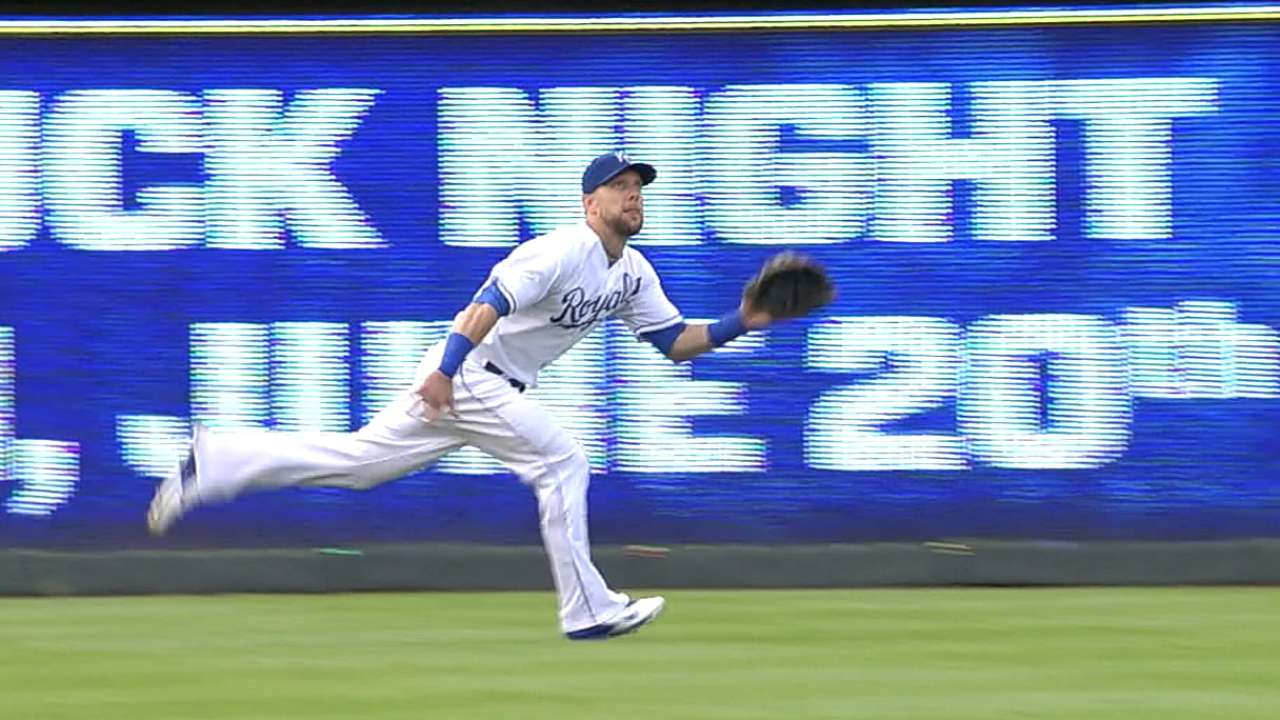 MINNEAPOLIS -- After 10 seasons of sending only one representative to the All-Star Game, the Royals have now sent a three-man contingent to the Midsummer Classic for the second straight year.
Greg Holland, Alex Gordon and Salvador Perez, all first-time selections in 2013, returned this year, making it the first time since 1987-88 that the team has had three make the squad in back-to-back years.
On Monday, all three players recognized that their individual achievements have been part of a larger movement for the second-place Royals.
"I think it shows that we're improving," Holland said. "We're getting better as a team. In the meantime, you can get rewarded individually, and I think that says a lot about your team. I wouldn't be here if I didn't have a great defense behind me and wasn't pitching with a lot of leads. I think it shows a lot about our team and its direction."
Gordon, who will not play in the game due to a sprained right wrist he sustained while sliding last week, said he felt the group could have been even bigger.
"I think we had a lot of guys that could've been on the All-Star team," Gordon said. "Unfortunately, some guys don't make it, but the overall talent on our team is so much better than it used to be when I first got drafted, first started playing with the Royals. It seems like every guy has a chance to be an All-Star. It's a special moment to share with these two guys again."
All three said they would feel more relaxed in their second appearance. Last year, Holland was a last-second replacement, and he said that he's had more time to prepare and arrange for his family to come to the game. Perez is excited to be starting for the first time in front of his mother, cousin and son, who all made the trip to Minnesota.
"I feel excited. It means a lot to me, for my family, for my son to see me play that game," Perez said. "The first time, I didn't know what's going on, but now I know. Hopefully, I'm going to have a little more fun."
Caitlin Swieca is an associate reporter for MLB.com. This story was not subject to the approval of Major League Baseball or its clubs.