Vargas resumes throwing without any issues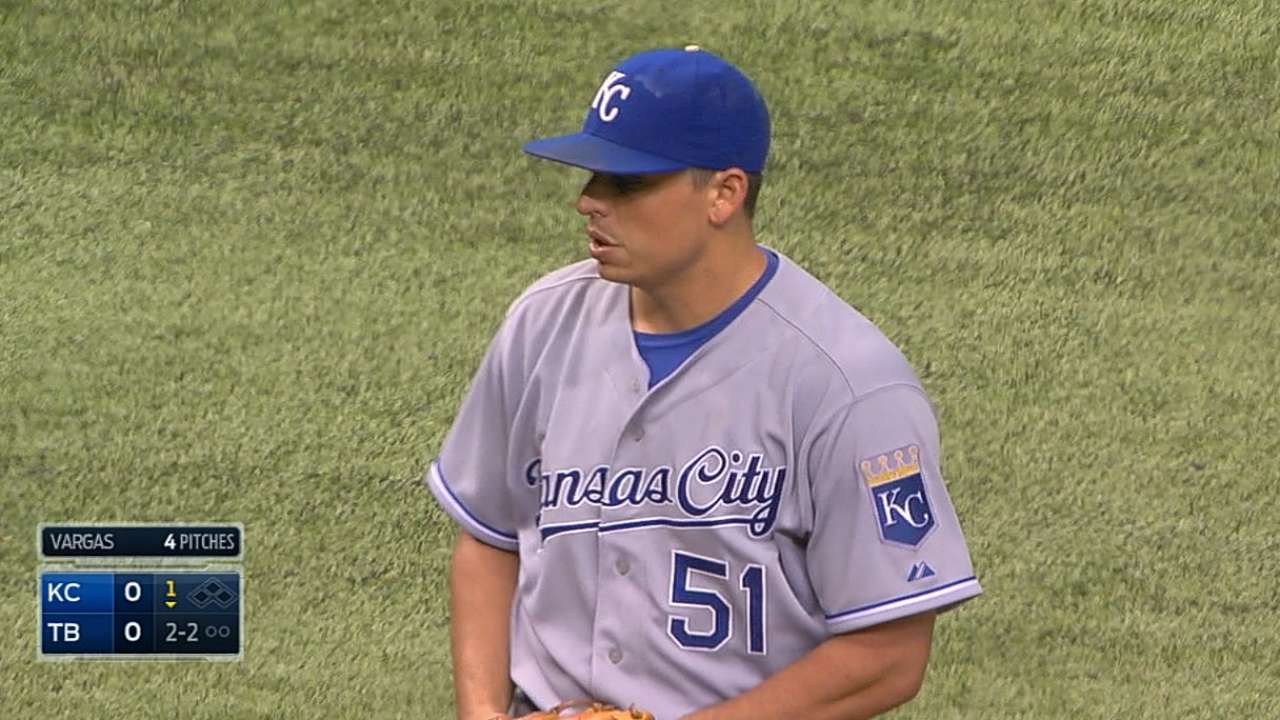 BOSTON -- Manager Ned Yost got some good news from Kansas City on Friday afternoon: left-hander Jason Vargas has resumed throwing.
Yost said Vargas threw from as far as 90 feet and also from the usual 60 feet, 6 inches with no apparent problems.
Vargas underwent an appendectomy on July 9 when the club was at Tampa Bay for a series.
"He feels it, but it's OK," Yost said.
Vargas has been replaced by Bruce Chen in the rotation for next Tuesday night's game at Chicago, but might Vargas be ready for the next turn after that?
"Maybe. He could, then again he could not, might not," Yost said.
Dick Kaegel is a reporter for MLB.com. This story was not subject to the approval of Major League Baseball or its clubs.