Gordon returns to lineup, ready to go vs. Sox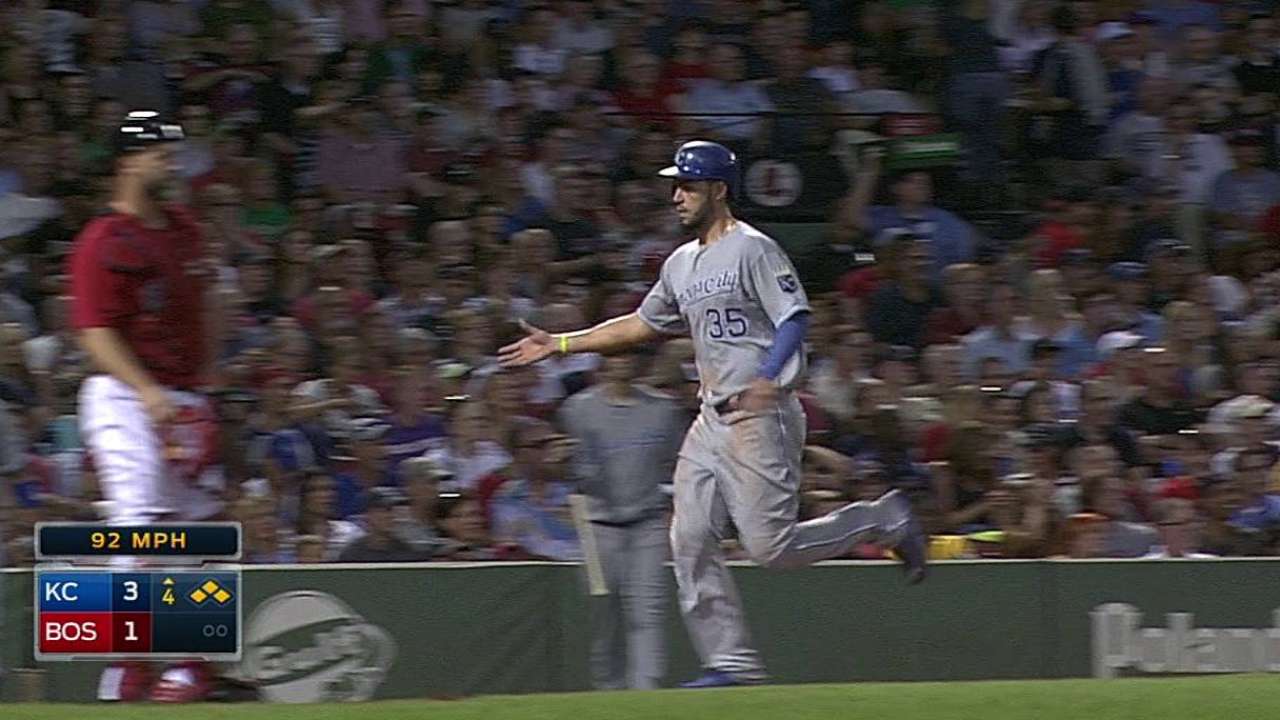 BOSTON -- Left fielder Alex Gordon didn't play in the All-Star Game, but he was back in the Royals' lineup on Friday night against the Red Sox.
Gordon missed the entire four-game series against the Tigers before the break and sat out the Midsummer Classic at Target Field because of a sprained right wrist. But he was back in the fifth spot in the batting order at Fenway Park.
"It felt good, it felt pain-free, so we're good to go," Gordon said after taking early batting practice. "That's all that matters -- I'm in the lineup."
Gordon went 2-for-4, including an RBI single, in the Royals' 5-4 loss to the Red Sox.
Dick Kaegel is a reporter for MLB.com. This story was not subject to the approval of Major League Baseball or its clubs.