Royals unsure if Vargas will need rehab stint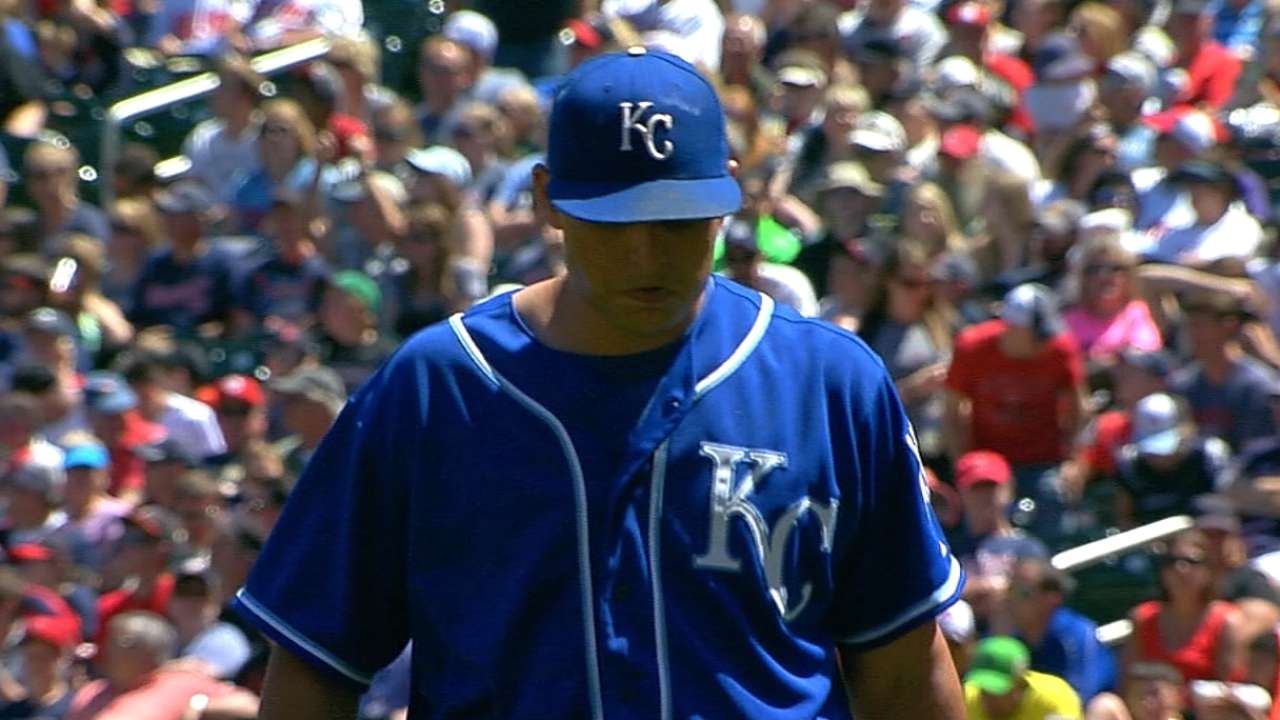 BOSTON -- Left-hander Jason Vargas continued his recovery from his July 9 appendectomy on Saturday with a workout at home.
"Vargy threw again today, did good, and he'll take tomorrow off," manager Ned Yost said on Saturday afternoon. "We'll probably look to get him throwing Monday and Tuesday, and probably a little bit off the mound on Wednesday, so he's making progress."
Vargas threw from as far as 110 feet on Saturday.
"He still feels like a little stretching sensation in there," Yost said.
Vargas, his 8-4 record and 3.31 ERA are on hold for now. Yost doesn't know if Vargas can return to the rotation without throwing in a Minor League rehabilitation assignment. Maybe not.
"He's a tough kid," Yost said.
Dick Kaegel is a reporter for MLB.com. This story was not subject to the approval of Major League Baseball or its clubs.