Royals to keep grinding in tight ballgames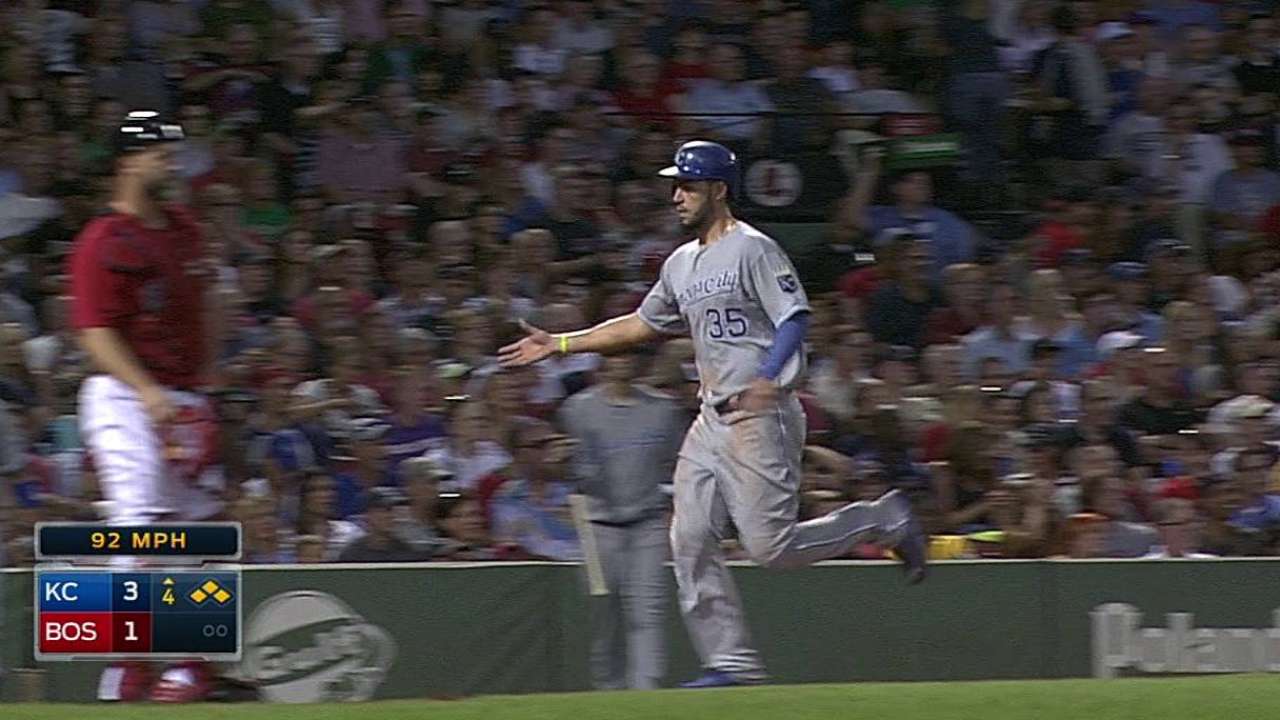 BOSTON -- After posting a 31-25 log in one-run games last season, the Royals thudded to a 10-20 record with Saturday's 2-1 loss to the Red Sox. The 31 wins in 2013 were the most in the American League.
"It's been kind of our Achilles' heel this year," left fielder Alex Gordon said. "There have been a lot of one-run losses, but we've just go to grind away and forget about it.
"It's disappointing, frustrating because you're in these games and you have a chance to win, but you don't make enough plays, especially later in the game. We're just going to man up and figure out a way to get these victories somehow."
Gordon advises, though, avoiding so many comparisons with 2013.
"Last year was last year," he said. "Everyone keeps trying to compare last year with this year. It's a new year with new expectations, new obstacles and that's the way it is. So we're not really trying to get a moral victory out of what we did last year. We didn't make the playoffs and that was disappointing for us, so we've just got to stay positive and get out of this little rut we're in."
Dick Kaegel is a reporter for MLB.com. This story was not subject to the approval of Major League Baseball or its clubs.