Royals Minor League report: July 22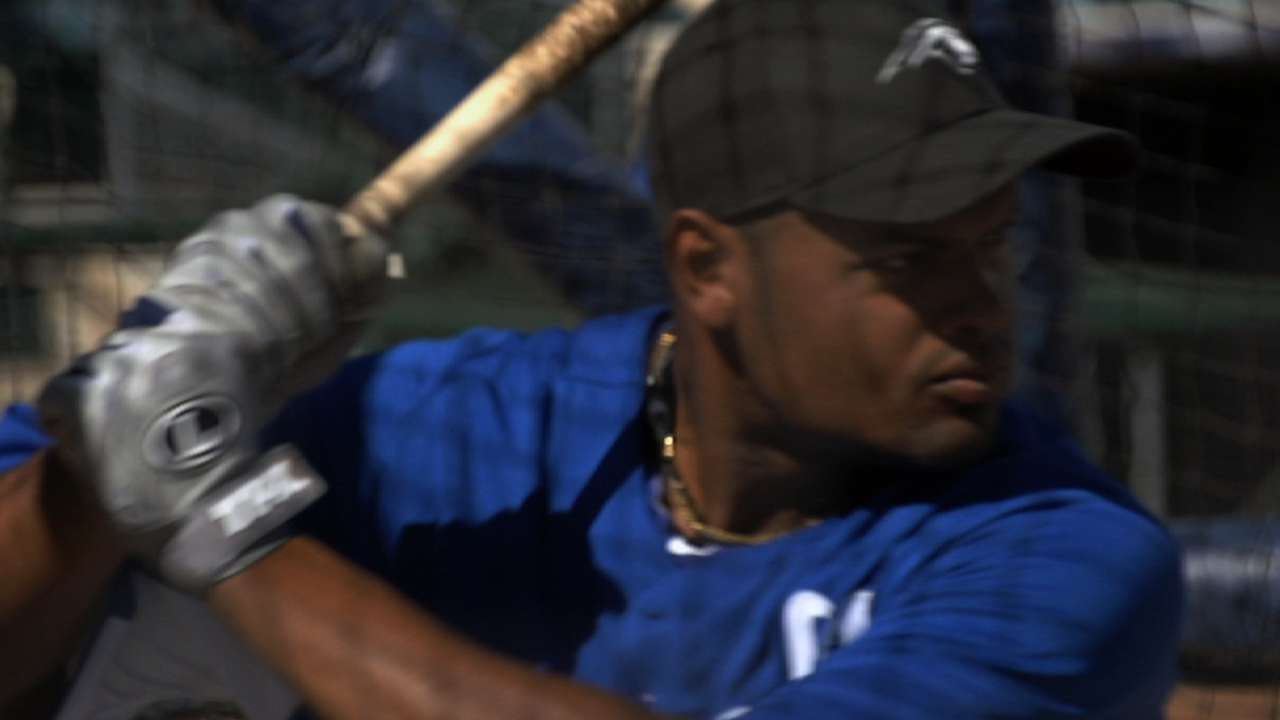 Omaha Storm Chasers (53-49)
Memphis 6, Omaha 3
LP: Clay Mortensen (4-2)
HR: Justin Maxwell (7), Francisco Pena (20)
Omaha dropped to 1-1 at Memphis. Justin Maxwell's homer tied the game at 1-1 in the second. Memphis built a 6-1 lead before Francisco Pena's solo shot in the seventh. Pena is second in the PCL with 20 home runs. Johnny Giavotella posted three hits and an RBI. Clay Mortensen lost a second straight start, allowing four runs, nine hits and a walk while striking out three over 4.2 innings.
NW Arkansas Naturals (15-17 second half, 40-62 overall)
Arkansas 12, NW Arkansas 6 (11 innings)
LP: Ali Williams (4-2)
HR: Cheslor Cuthbert (9)
The Naturals lost in 11 innings as Arkansas plated six in the final frame, capped by Adam Melker's grand slam. Cheslor Cuthbert hit a two-run homer in the third and was a double away from a cycle. Jorge Bonifacio added a single, two RBI, two walks and a run. Bonifacio is ranked third among Royals prospects by MLB.com while Cuthbert is 18th. Max Ramirez was 3-for-5 plus a run. Starter Tim Melville (5.2 IP, 8 H, 4 ER, 2 BB, 5 SO) held Arkansas to one run until the sixth.
Wilmington Blue Rocks (16-15 second half, 49-50 overall)
Wilmington 9, Carolina 2
WP: Sean Manaea (3-7)
HR: Jared Schlehuber (4), Daniel Rockett (3)
Wilmington scored eight in the first en route to a series-opening win. The inning featured three-run homers by Jared Schlehuber and Daniel Rockett. Schlehuber had three hits on the night, as did Cam Gallagher. Seventh-ranked Royals prospect Bubba Starling added two hits and his team-leading 45th RBI. Fourth-ranked prospect Sean Manaea turned in a career-high 7.0 innings, fanning six while allowing a lone run, three hits and three walks.
Lexington Legends (11-20 second half, 40-61 overall)
The Legends were idle after a trip to Charleston and Savannah. They'll host the same two teams, beginning tonight against Charleston. Lexington also announced a July 28 makeup date for Monday's postponement at Savannah.
Idaho Falls Chukars (18-17)
Great Falls 6, Idaho Falls 3
LP: Torey Deshazier (3-1)
HR: None
The Chukars finished with a 1-3 mark against Chicago's Pioneer League entry. Ryan O'Hearn had three hits, boosting his average to .392, which is second in the league. Desmond Henry had two hits, two RBI and a run. He's batting .314 (11-for-35) with at least one run in each of his last seven games.
Burlington Royals (14-17)
Burlington 2, Danville 1
WP: Niklas Stephenson (1-2)
SV: Evan Beal (3)
HR: None
Burlington scored two in the second and held on for an opening win. Jose Martinez and Leland Clemmons each drove in a run. Niklas Stephenson tossed 5.0 scoreless innings for his first professional win.