Royals Minor League report: July 23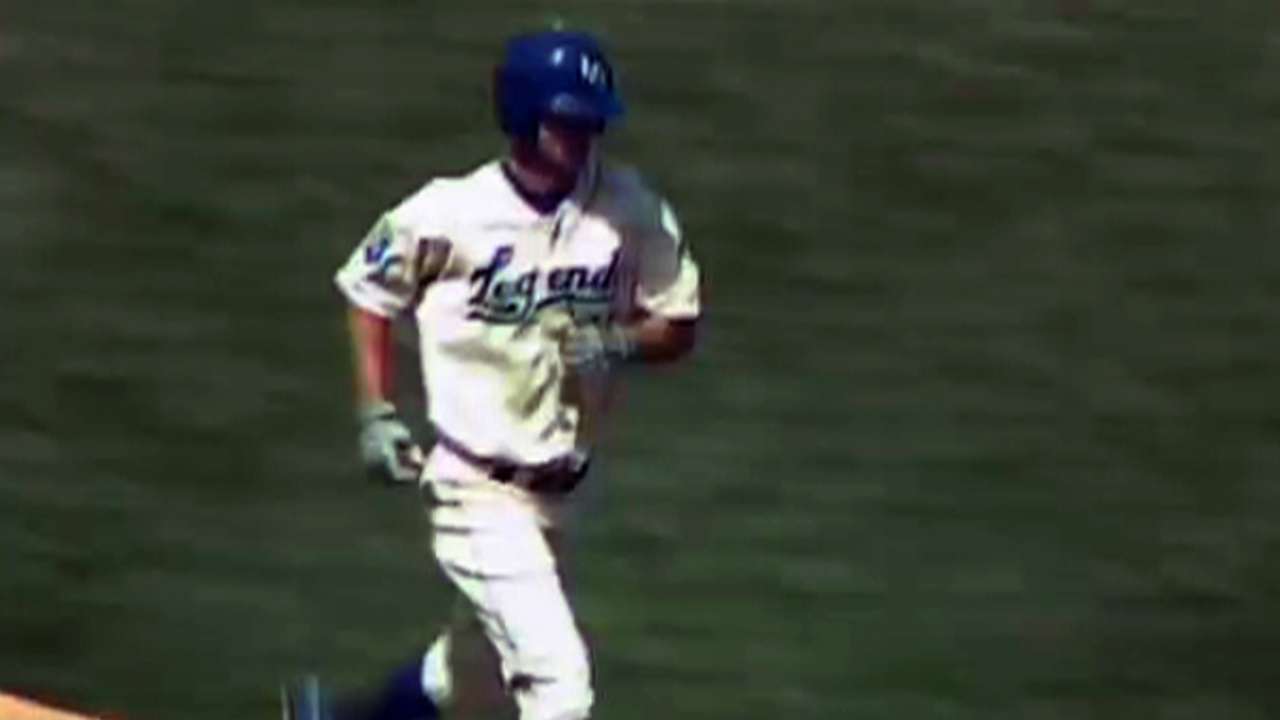 Omaha Storm Chasers (53-50)
Memphis 5, Omaha 3
LP: Joe Saunders (0-2 with Omaha, 0-3 PCL)
HR: Matt Fields (19)
Omaha dropped to 1-2 at Memphis. Matt Fields put the Storm Chasers on top with a three-run homer in the second. Memphis countered with two in the home half and three in the sixth. Joe Saunders allowed five runs (four earned), 10 hits and a walk while recording one strikeout over 6.0 innings. Louis Coleman and Chris Dwyer each tossed a scoreless inning. Dwyer is ranked 16th among Royals prospects by MLB.com. Paulo Orlando led Omaha with two hits.
NW Arkansas Naturals (16-17 second half, 41-62 overall)
NW Arkansas 5, Arkansas 3
WP: Angel Baez (1-4)
SV: Andrew Triggs (15)
HR: Micah Gibbs (2)
Northwest Arkansas won the rubber game to move within a game of Arkansas in the second-half. Matt Murray struck out six without issuing a walk over 5.0 innings, yielding two runs (one earned) on six hits. Micah Gibbs hit a go-ahead two-run homer. Max Ramirez singled home a pair and Angel Franco was 3-for-4 with an RBI and a run.
Wilmington Blue Rocks (17-15 second half, 50-50 overall)
Wilmington 7, Carolina 6 (10 innings)
WP: Yender Caramo (4-5)
SV: Mark Peterson (22)
HR: None
Bubba Starling's big night led Wilmington to a third straight win. The seventh-ranked Royals prospect tripled in the 10th and scored the go-ahead run on Michael Antonio's sacrifice fly. He finished a homer shy of the cycle, going 4-for-5 with two RBI and three runs. Second-ranked Royals prospect Raul Mondesi added two doubles, two RBI and two runs. Mark Peterson recorded his league-leading 22nd save.
Lexington Legends (11-21 second half, 40-62 overall)
Charleston 6, Lexington 4
LP: Andrew Edwards (3-5)
HR: Frank Schwindel (15)
The Legends lost game one vs. Charleston. Starter Alec Mills went 5.0 innings, allowing a run, four hits and three walks with two strikeouts. Frank Schwindel's three-run homer tied the game at 3-3 in the sixth. He joined Humberto Arteaga and Elier Hernandez with two hits apiece. Arteaga is ranked 17th among Royals prospects by MLB.com while Hernandez is tenth.
Idaho Falls Chukars (18-17)
The Chukars had Wednesday off. They play their next two at Orem (Angels), followed by two at Ogden (Dodgers).
Burlington Royals (14-17)
Burlington at Danville - Suspended due to rain
Burlington had two hours and three minutes of delays along with five minutes of baseball before play was suspended in the first inning. The game will resume on August 13 and will be played to its nine-inning completion, with a seven-inning game to follow. The series shifts to Burlington tonight as the Royals open an eight-game homestand.