Cox's induction a proud moment for Yost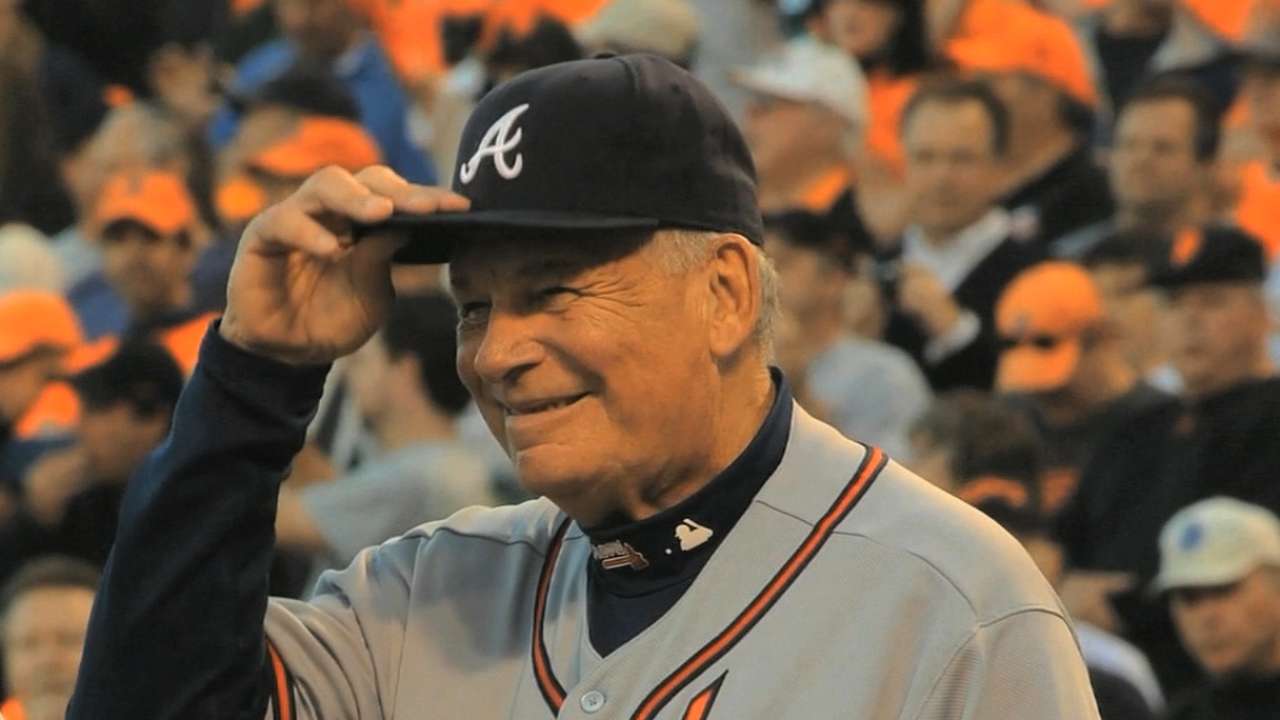 KANSAS CITY -- Legendary Braves manager Bobby Cox will be inducted into the Hall of Fame on Sunday, a proud moment for Royals skipper Ned Yost, who spent 12 seasons on Cox's coaching staff in Atlanta.
"I talked to Bobby the other day," Yost said on Friday. "I told him we were all proud of him, looking forward to watching him on TV. I know he's going in with [former Braves] Greg Maddux and Tom Glavine, and of course he's very proud of that. There's a lot of reasons why he's a Hall of Fame manager. He had a tremendous personality, he knew how to treat his players and get the most out of [them] and he had great players."
Yost served as the Braves' bullpen coach from 1991 to 1998. In 1999 he earned a promotion to third-base coach, and he served in that capacity until leaving the team in 2003 to manage the Brewers.
"The way [Cox] treated people with respect was amazing. He knew everybody's name in the tunnel walking from the parking lot; he made everyone feel like they meant something to him," Yost said.
Jackson Alexander is an associate reporter for MLB.com. This story was not subject to the approval of Major League Baseball or its clubs.