Yost appreciates ties with Braves' inductees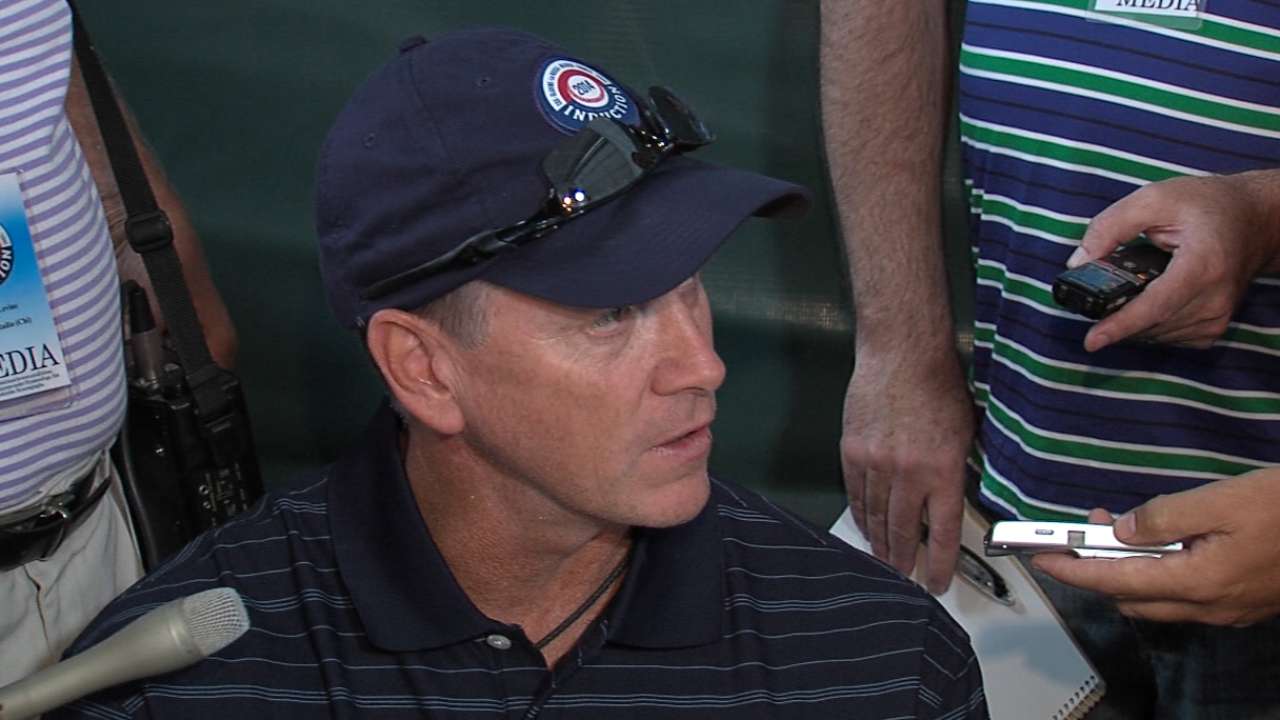 KANSAS CITY -- Toward the end of his playing career, Ned Yost went to Double-A Greenville, S.C., in 1986 for the Braves to catch some young pitchers who could benefit from his Major League experience.
One of them was Tom Glavine, the left-hander who was inducted into the Hall of Fame on Sunday.
"At that point, did I think he was going to be a Hall of Famer? Naw, but I thought he had a chance to be a real good pitcher," Yost said.
"And we used to argue all the time because he threw a fastball, a curveball and a split. He'd bounce the split and I told him, 'Dump the split, you've got to develop a change.'
"'I don't need a change, this split gets everybody out.' I said, 'The split will get everybody out in Double-A. It'll get nobody out in the big leagues because they don't swing at it.'
"Well, he loved his split. He went to Triple-A and they started laying off of it. He went to the big leagues and started to develop a changeup, and that's what helped him get to the Hall of Fame. So, we laugh about it all the time, how stubborn he was and how we'd argue about it."
Yost, as a long-time coach at Atlanta, also had a close association with pitcher Greg Maddux and manager Bobby Cox, also inducted into the Hall on Sunday.
"From what I've learned from Greg Maddux on pitching has helped me tremendously to this day as a manager," Yost said. "I used to go out in the outfield after hitting fungoes and stand next to Greg, and talk about pitching every single day.
"It was a wonderful experience being with him and, of course, being with Bobby for 12 years was probably the highlight of my career."
Dick Kaegel is a reporter for MLB.com. This story was not subject to the approval of Major League Baseball or its clubs.